We want to thank everyone involved with this years Veterans Celebration. It was one that the attendees will never forget. Click HERE or the brochure below to go to the entire video that was filmed by North Canton Students.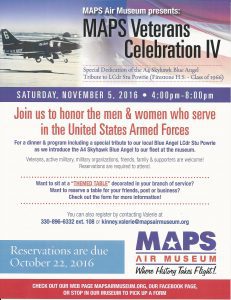 Come join a very special dedication ceremony at our annual Veterans Celebration on November 5. Click on the brochure above to get more information and download the registration form. Seating is limited so register early to make sure you participate in this year's very special program.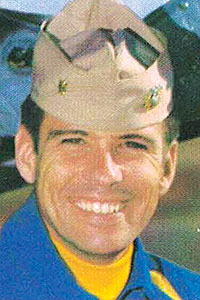 Lt. Cmdr. Stuart Powrie, a member of the Firestone High School Class of 1966, will be remembered at the MAPS Air Museum Nov. 5. Click on Mr. Powrie's picture to link to an article from the West Side Leader.