Saturday was a very special day at MAPS – we had four events that were very successful. I would like to send out a Special Thank You for all the MAPS Members who made it such a special day everyone pitched.
We started the day with a dedication ceremony for Lt. Col. Robert Milligan's display in the Gallery of Heroes.
During the ceremony, between 30 and 40 Porches began to roll into MAPS.  Then a Cub Scout troop visited.
Finally, the MAPS Summer picnic was held and a lot of MAPS Members came to enjoy the evening.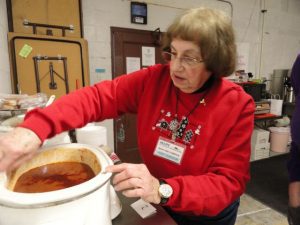 Special Thank You to Mary Ann Cameron who worked all day in the kitchen.  She is our special angel.