Click HERE to see more pictures of Bob's Birthday Party.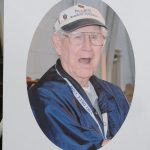 A surprise party was held on Saturday June 18 for our beloved tour guide Bob Withee.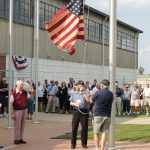 Our humble P-51 Mustang Pilot was brought to tears as his flag was raised on the flag pole that he donated to MAPS.  This is the flag that has accompanied Mr. Withee his entire life.  It flew over his training command where he got his wings and kept him safe in the Pacific during WWII.  Today it was flown over the place that he loves so very much, his beloved MAPS Air Museum.