The C-47 and the F-102 have been moved.  The C-47 will guard the entrance to the flight line and the F-102 will be moved where it is easier to restore the skin.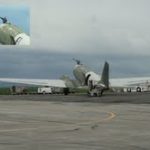 C-47 moves to her new location at the entrance.  The C-47 crew has done a wonderful job of restoring the old girl.  They are trying to get as much done as possible for the big events that MAPS has scheduled in the near future.  The MAPS Appreciation Day, Saturday May 28 and the MAPS Cruise-In the following week, June 4.  This is very close to the anniversary of D-Day.  Come to MAPS to see the aircraft that made such an important contribution on that very special day in our history.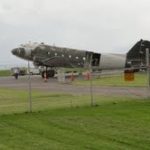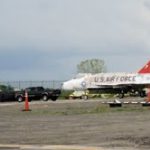 Larry has done such a great job rebuilding the F-102 to a point where it is stable and can be moved without any risk.  Good Job Larry!