We would like to thank the recovery crew headed by Wayne Noall and Jerry Leeks. Also included on the team were Tony Bistransky, Paul Gates, and Chet Starn. We want to thank all of them for their tireless effort to bring the F-16 to her new home at MAPS Air Museum. She arrived on April 18 at 10:00 with a crowd of onlookers after eight years of saving and planning. Also, thanks to everyone who supported the project.
Welcome Home City of Cleveland.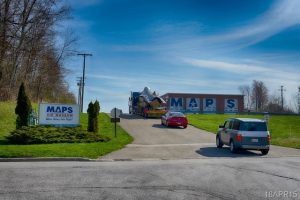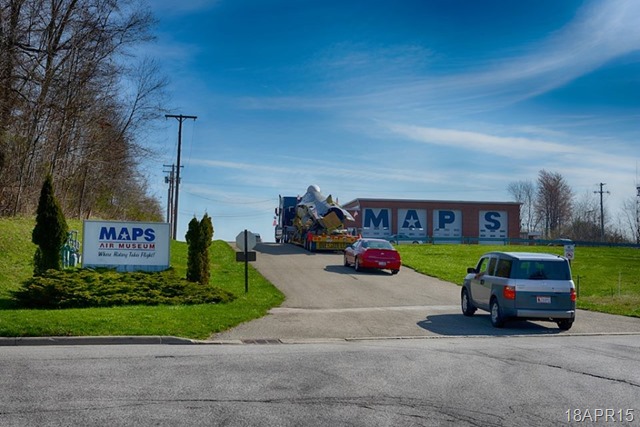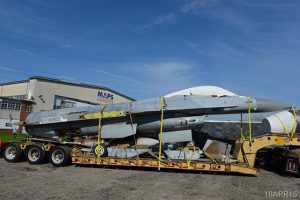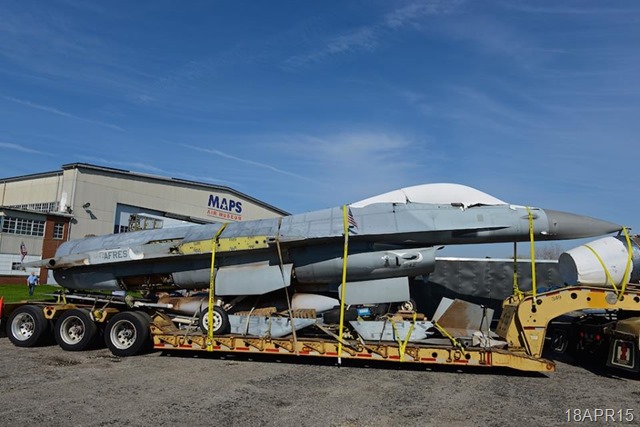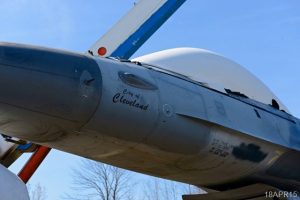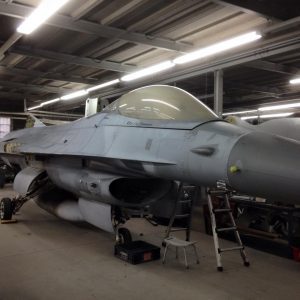 The City of Cleveland is moved into the Restoration Building.