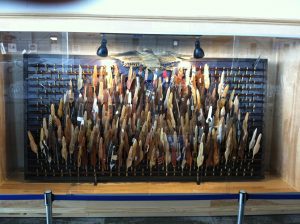 We are honored to be the future home of the "Fallen Feather" Memorial. It will house a hand carved feather for every service person lost to the war on terror from Ohio.
The Cabinet is complete, the glass doors are installed, the move from Massillon to MAPS took place on Tuesday, November 3.
Click HERE to see a video that explains the display.
Click HERE to see a second video dedicated to the display.