FSS is an organization created by the vision of Bob Dunham with the mission to "Preserve the Legacy of the F-100." Bob passed away last Spring and Ken Ramsay has worked with FSS to transfer A full tractor trailer load of material from Texas to Ohio. The items transferred included; J-57 in canister, Tow Target Dart, Refueling Hose w/basket, Ejection Seat, military aviation books , magazines, technical reference books for numerous aircraft platforms plus memorabilia donated by officers and enlisted from around the world. Special thanks to Jerry Leek and Wayne Noall for making the trip to Texas and back.
Click HERE to go to the explanation of the museum transfer.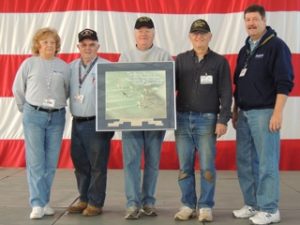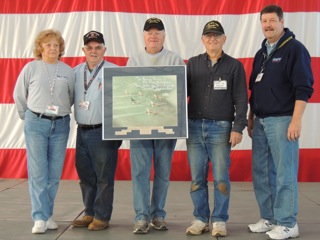 Mike Dunham presents MAPS with a picture of the Thunderbirds when they were F-100's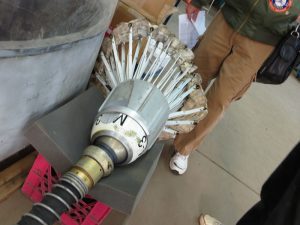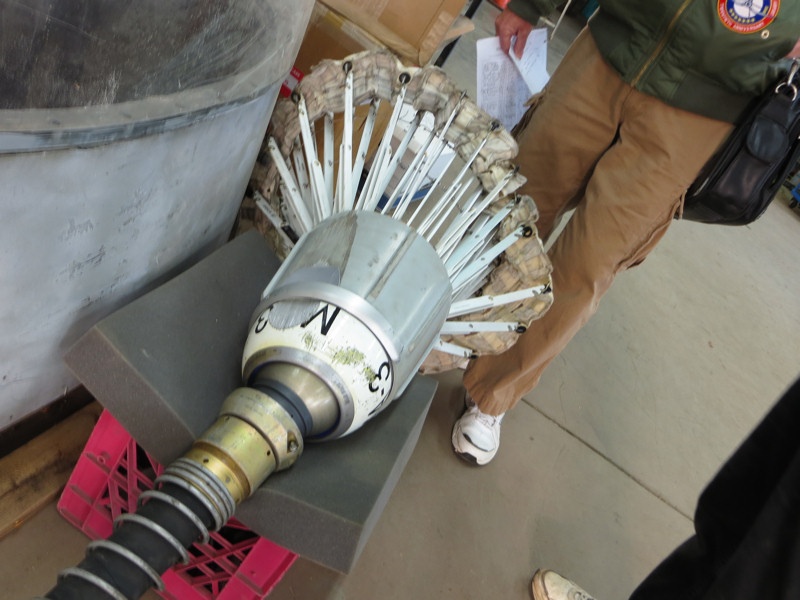 Refueling hose with basket attached. What a wonderful educational devise. We will do our best to keep Mr. Dunham's vision and mission alive at MAPS Air Museum.