On June 20 from 9:00 to 5:00 we will be celebrating our 25th Anniversary at MAPS Air Museum. We will have an open house with many special activities, speakers and we will end with a concert performed by the Canal Fulton Music Makers.
ADMISSION: CANNED GOODS OR DONATION FOR "Family Services" Ohio National Guard.
Correction: 101st Airborne Reinactors not the 82nd. Sorry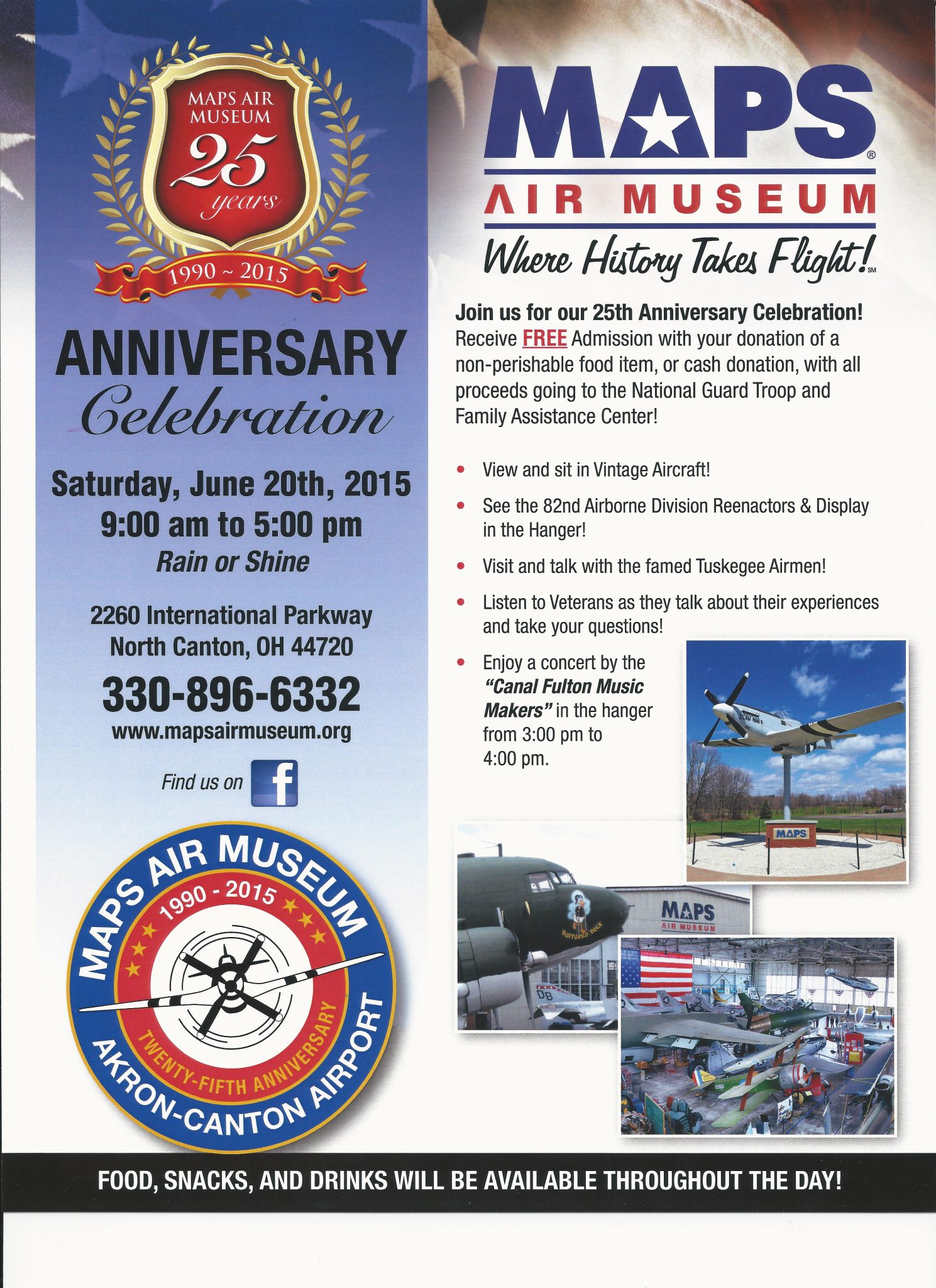 Click HERE to download the brochure for the event and plan on joining us on this very special day.