This winter Barb Johnston spent a lot of time contacting bus companies and identifying advertising contacts.  This work is paying off, we have seen a significant increase in scheduled tours and we now need your help in the Gift Shop, Tour Guides and support for our many events.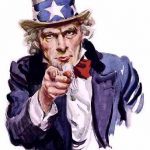 Bob Johnston has an urgent need for help covering the gift shop.  Please contact Bob if you would be able to commit at least one day a week.      johnston.robert@mapsairmuseum.org.
There is an increased need for trained Tour Guides.  Now is the time to work with a mentor to get trained.  Please contact Richard Johnson johnson.richard@mapsairmuseum.org, if you are interested in becoming one of our Tour Guides.
Please plan on volunteering during our special events.  We need general volunteers, ticket takers, car parkers, cafeteria workers, 50/50 raffle sellers, setup crews, tear down crews and security.
Please contact one of the directors if you would like to get involved.  If you would like to email me, I will pass your request / interests on to the appropriate person, please email me at kovesci.kim@mapsairmuseum.org
Thank you for your support.