For specific information regarding events, check the calendar or contact Kent Kleinknecht at mapsevents@mapsairmuseum.org
2017 MAPS Car Shows by Don Sitts
June 10, 2017 Summer Car Show

Special thanks to Don Sitts who has taken MAPS under his wing to create two of the best car shows in the area. Come join the fun and help support our mission at MAPS Air Museum.
Car Show was scheduled for the first time in 2010. It was a wonderful event and was repeated in 2011, 2012, 2013, 2014 and 2015. Click HERE to see pictures of the 2010 event. Pictures by Larry Grose.
Pancake Breakfasts (8:00am – 1:00pm)
April 30, 2016 Spring – Sunday

July 15, 2016 Summer – Saturday
September 24, 2016 Fall – Sunday
Come enjoy a great breakfast and look around to see what improvements have been made since the last time you visited MAPS. $10.00 for Adults and $6.00 for Children (admission to the museum is included) This year we will have a speaker every half hour.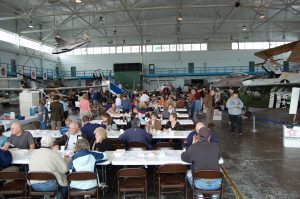 Pancake Breakfasts are scheduled each year, one in the Spring, one in the Summer and one in the Fall. Click HERE to see pictures of the Spring 2011 and Spring 2010 events. Pictures by Rick Willaman (2011) and Larry Grose (2010).
Scouting Events

Click the picture to go to the BSA Page with all of our scheduled events.
Collings Foundation Visit
B-17 Flying Fortress – B-24 Liberator – P-51 Mustang – B-25 Mitchell
Dates Aug 11 – Aug 13, 2017.

Click on the above brochure
to learn more about the visit, get ride pricing or make a reservation to ride
The museum hosts several special events during the year, including visits of famous aircraft from the Collings Foundation.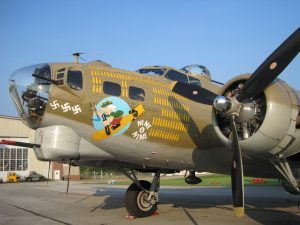 To see more pictures from the Collings event, click HERE.
Veteran's Day Celebration
On November 18, 2017 MAPS Air Museum will host our fourth annual Veterans Celebration. Val Kinney is coordinating the event.

For more information and to download the registration form, click on the picture.
2016 Santa Fly-In
The 2016 date is December 3, 2017 at 1:00 to 4:00
This event took place last year on December 4, 2016. Santa made his annual visit to MAPS to visit the children. Click HERE to see more pictures of Santa's Visit.