For specific information regarding events, check the calendar or contact Patricia Schwartz at schwartz.patricia@mapsairmuseu.org
2014 Akron Marauder Reunion
October 16 – 18, 2014
Steve Thorp has invited MAPS Air Museum Members to participate in the 2014 Akron Marauder Reunion. The Reunion will be held from October 16-18, 2014 and will include a reception/banquet in MAPS Air Museum Hangar.
Click the picture to download the Registration Form. 
OMHA Home Convention
May 16 – 19, 2014 
19 homes and 37 exhibitors will be constructed for the Ohio Manufactured Home Association. The convention will be open to the public on Friday, Saturday and Sunday. Come join the fun, see the museum and modular homes build right on the tarmac.
The LaFlavour of Halloween
October 31, 2014 – Friday Night 
Details are being worked on for our first Halloween party. Plan on getting dressed in your favorite costume, come to MAPS to entertain our resident spirits. Area legends LaFlavour will play at the party. This will be a blast, more information to follow.

Veteran's Day Celebration

 
November 2014 – The date is being determined
Our Second annual Dinner Dance to honor our area veterans. Thank you for your support.
MAPS Car Shows – This year by Don Sitts
June 14, 2014 Summer Car Show
Cancelled – October 11, 2014 End of Summer Car Show

- Cancelled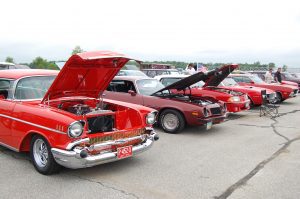 Special thanks to Don Sitts who has taken MAPS under his wing to create two of the best car shows in the area. Come join the fun and help support our mission at MAPS Air Museum.
Car Show was scheduled for the first time in 2010.  It was a wonderful event and was repeated in 2011.  Check the calendar for this year's date and times.  Click HERE to see pictures of the  2010 event.  Pictures by Larry Grose.
Pancake Breakfasts (8:00am – 1:00pm)
April 27, 2014 Spring – Sunday
July 19, 2014 Summer – Saturday
September 28, 2014 Fall – Sunday 
Come enjoy a great breakfast and look around to see what improvements have been made since the last time you visited MAPS.  $8.00 for Adults and $5.00 for Children (admission to the museum is included)  This year we will have a speaker every half hour.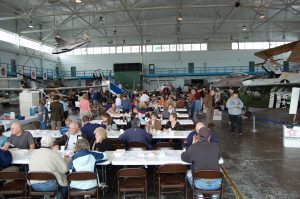 Pancake Breakfasts are scheduled each year, one in the Spring, one in the Summer and one in the Fall.  Click HERE to see pictures of the Spring 2011 and Spring 2010 events.  Pictures by Rick Willaman (2011) and Larry Grose (2010).
Scouting Events
May 9,10, & 11, 2014  Spring Boy Scout Campout
September 19, 20 & 21, 2014  Fall Boy Scout Campout
October 25, 2014 Cub Scout & Brownie Day
MAPS Air Museum provided an event for the Boy Scouts that was focused on earning the BSA Aviation Merit Badge.  The pilot program was very successful last year and has been expanded this year.  Click HERE to see previous pictures of the event.  Contact Reed Kimball kimball.reed@mapsairmuseum.org for reservations or more information.
Click HERE or the picture to download the registration form and information sheet for Spring 2014.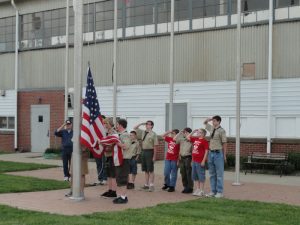 Click HERE to download the FALL 2014 registration form and information sheet.
B-17 Flying Fortress – B-24 Liberator – P-51 Mustang
Collings Foundation Visit
Scheduling is in Process – Please check back later
The museum hosts several special events during the year, including visits of famous aircraft from the Collings Foundation.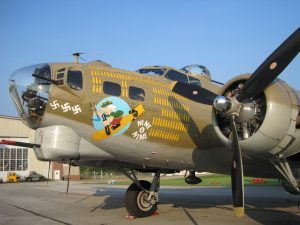 To see more pictures from the Collings event, click  HERE.
POWWOW – Native American Celebration
Sept 6 – 7 , 2014 Saturday and Sunday
Come join the fun at MAPS during the Crooked River POWWOW.
2014 Santa Fly-In
The 2014 date has yet to be determined.
This event took place on December 2, 2013.  Santa made his annual visit to MAPS to visit the children.  Click HERE to see more pictures of Santa's Visit.