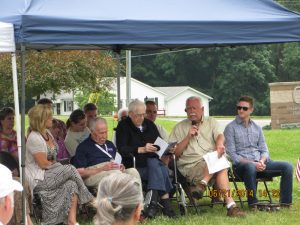 Thank You for all the support for the dedication ceremony. It was a very nice day.
Saturday June 21 will be a very busy day at MAPS Air Museum. The annual membership meeting will be at 11:00 am, the P-51 Dedication at 2:00 pm and the annual membership picnic at 5:00 pm.
 Click the picture to see the entire invitation.