Mission Statement:
MAPS Air Museum is a non-profit organization dedicated to educating people about the history of aviation and its impact upon society.  It accomplishes this mission by acquiring, restoring, preserving, studying and exhibiting the impact of aviation on the culture of man.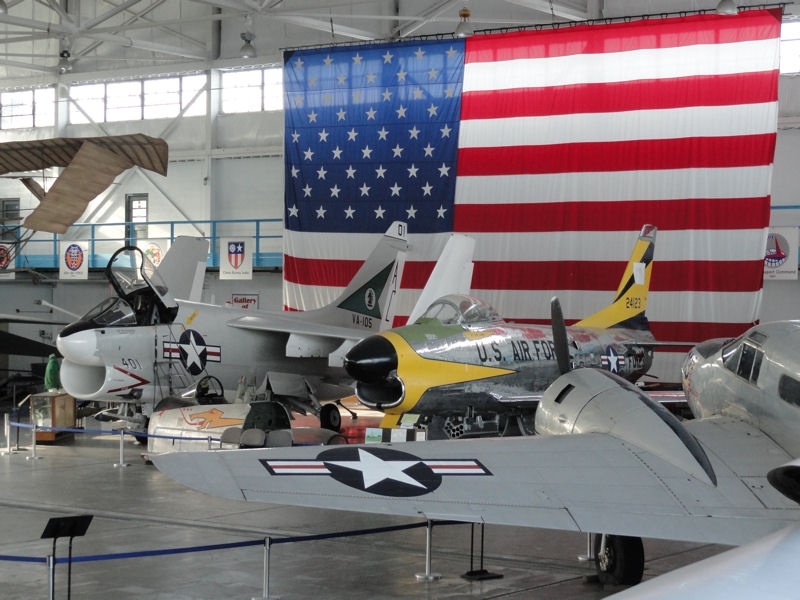 Picture of the Main Hanger at MAPS Air Museum.  Pictured here are two aircraft that were restored by MAPS Members.  The aircraft on the left is an A7E Corsair II and the aircraft on the right is an F-86 SabreDog.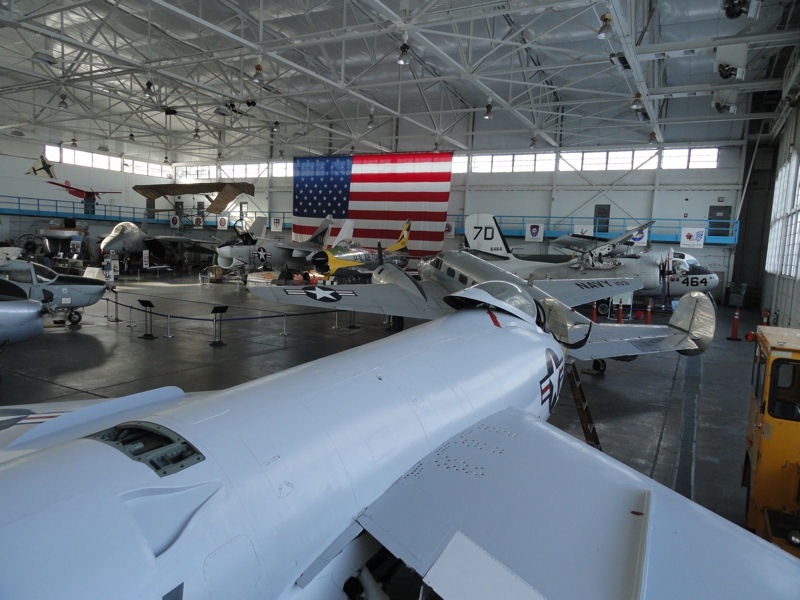 Other aircraft in the MAPS Air Museum hanger are F-11 Tiger in the and the Beechcraft SNB-5 Expeditor and S-2F Tracker on the right.