For specific information regarding events, check the calendar or contact Patricia Schwartz at schwartz.patricia@mapsairmuseu.org
Powwow -
Sept 14 – 15, 2013
Come join the fun at MAPS during the Crooked River POWWOW. Click HERE for more information.
April 28, 2013 Spring MAPS Pancake Breakfast
Come enjoy a great breakfast and look around to see what improvements have been made since the last time you visited MAPS.  $8.00 for Adults and $5.00 for Children (admission to the museum is included)  This year we will have a speaker every half hour and weather permitting, a bi-plane will be selling rides.   Click HERE to see a PDF of the event.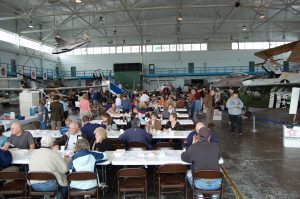 Pancake Breakfasts are scheduled each year, one in the Spring, one in the Summer and one in the Fall.  Click HERE to see pictures of the Spring 2011 and Spring 2010 events.  Pictures by Rick Willaman (2011) and Larry Grose (2010).
May 10-12 2013 Boy Scout Campout (Sold Out – Signup for Fall Now)
MAPS Air Museum provided an event for the Boy Scouts that was focused on earning the BSA Aviation Merit Badge.  The pilot program was very successful last year and has been expanded this year.  Click HERE to see pictures of the event.   The next Boy Scout Campout will be on Sept 20, 21, 22, 2013.  Call Kim Kovesci or email kovesci.kim@mapsairmuseum.org for reservations or more information.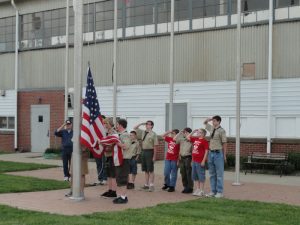 June 29, 2013  MAPS Car Show – This year by Don Sitts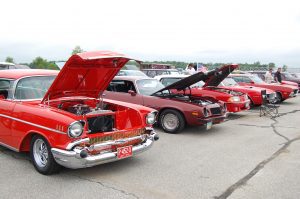 Car Show was scheduled for the first time in 2010.  It was a wonderful event and was repeated in 2011.  Check the calendar for this year's date and times.  Click HERE to see pictures of the  2010 event.  Pictures by Larry Grose.
Scheduling is in Process – Please check back later
The museum hosts several special events during the year, including visits of famous aircraft from the Collings Foundation.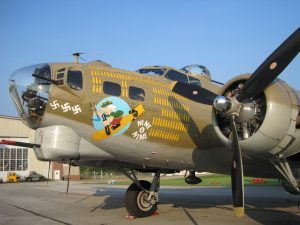 To see more pictures from the Collings event, click  HERE.
2012 Santa Fly-In
This event took place on December 2.  Santa made his annual visit to MAPS to visit the children.  Click HERE to see more pictures of Santa's Visit.