Introduce a Girl to Engineering at MAPS Air Museum
February 20, 2020 @ 9:00 am - 2:00 pm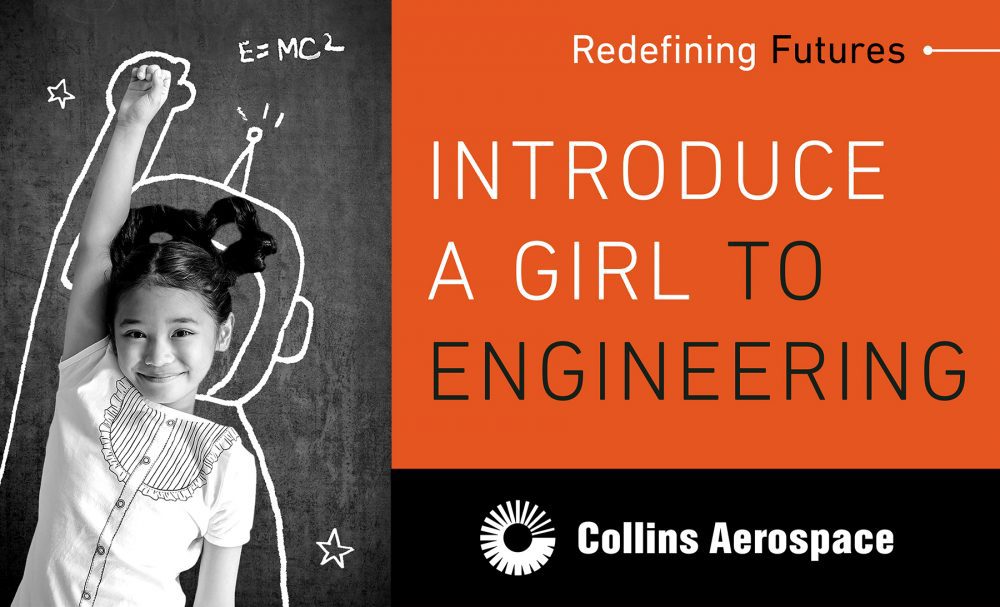 Collins Aerospace presents,
"Introduce a Girl to Engineering"
Thursday, February 20th from 9-2 p.m.
During this unique private event, thirty-five 8th grade girls from Green Middle School have been invited to join in this fun and educational day. The event is part of a movement to help young girls recognize they have a place in engineering a better world through STEM careers.
In just one day, Collins makes a difference by sharing our knowledge, experience, products, and employees through fun and engaging activities and speakers to young women who would otherwise have no access to engineering mentors or the industry.
Key partners of this event are the University of Akron Women in Engineering program and Aero Design Team as well as Tallo, Girls Who Code, FIRST, STEMIE Coalition, National Academy Foundation, and the Society of Women Engineers.