Modern warrior Live
July 28 @ 4:00 pm

-

7:00 pm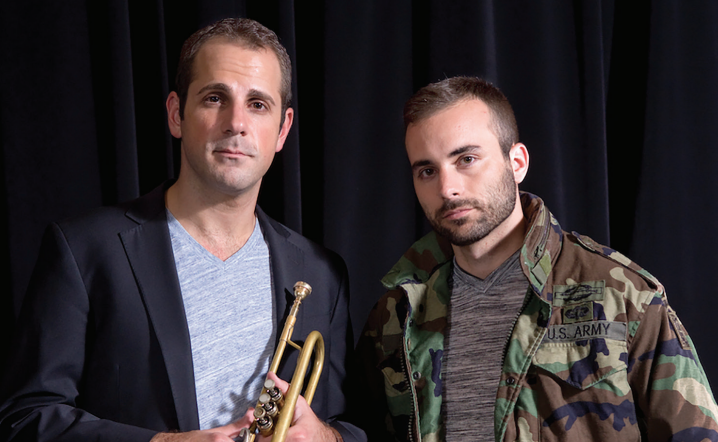 Modern Warrior LIVE with Special Opening Performance by the Western Reserve Community Band
Made possible with support from the Donovan Veteran's Fund, PEGS Foundation, Western Reserve Community Band & Northeast Ohio Foundation for Patriotism (NEOPAT)
"…an incredibly moving journey of a soldier's story experienced through words and music… I was absolutely moved to tears by the powerful story, emotional journey, and breathtaking music."- Stefani Schaefer, Fox 8 News Cleveland (Emmy Award Winning Anchor)
"One of the most moving, touching experiences regarding war that I've felt since returning from Vietnam 46 years ago!"- Vietnam Veteran
Highlighting shared human experience, resilience and hope, Modern Warrior LIVE is a theatrical performance about one veteran's experience of returning to civilian life and his recovery from trauma. Narrated by co-creator Staff Sergeant Jaymes Poling, who spent three years in Afghanistan as an infantryman with the 82nd Airborne Division, this autobiographical production details Poling's time in the military and his subsequent transition back home.
Featuring: Dominick Farinacci (trumpet & creator), Jaymes Poling(narrator & creator), Shenel Johns (vocal), Will Blaze (vocal), Adrian Orlando Watson (vocal), Lafayette Carthon (piano), Walter Barnes Jr (bass) & Gabe Jones (drums).
Through a tapestry of Jaymes' story, and performances led by Modern Warrior LIVE co-creator Dominick Farinacci (Mack Avenue recording artist and former Global Ambassador, Jazz at Lincoln Center), along with a cast of world-class artists in multiple genres, the Modern Warrior LIVE ensemble shares a personal and emotional journey of the challenges of military service and the hurdles veterans face when transitioning back home.
The mission of Modern Warrior LIVE is to build bridges between veteran and civilian communities through live performances, collaborative workshops, discussions, and the sharing of veteran stories. Highlighting stories of Posttraumatic growth, Modern Warrior LIVE works to help destigmatize our veterans by focusing on the shared human experience, while providing hope and a deeper understanding across communities.
~~ Please note that the museum will be closed that day at 3 PM for this event. ~~
Tickets will be also be available the day at MAPS Air Museum, if not sold out.