Loral GZ-22 "Spirit of Akron"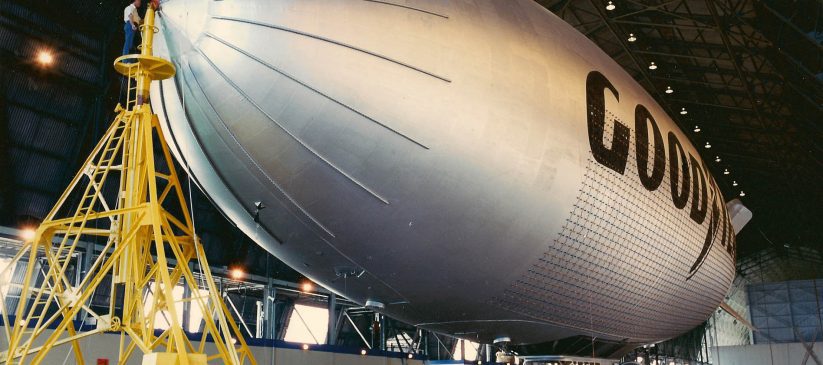 Aircraft Background
Originally built for the purpose of demonstrating the modern military capability of airships to the US Navy, the GZ-22 was originally designed by Goodyear but built by Loral after Goodyear withdrew from airship manufacturing. The GZ-22 had a steel framed and composite skinned gondola with a neoprene-impregnated polyester 2-ply envelope filled with helium. The GZ-22 Type Certificate was issued on 31 August 1989.
Aircraft History
On 28 October 1999 the Spirit of Akron crashed at Suffield Township, Ohio, when it suddenly entered an uncontrolled left turn and began descending. The pilot and technician on board received only minor injuries when the airship hit trees. The NTSB report identified improperly hardened metal splines on the control actuators had sheared, causing loss of control and identified the probable cause as being failure by the "flight control system manufacturer to meet design (hardness) specifications".
Goodyear donated the control car and many of the parts to MAPS Air Museum. MAPS restoration crew went to work on the car. With the pieces that they gave us went together with a lot of hard work at the Wingfoot Lake Hangar. Oct.31,2008 Delivered to MAPS on a flat bed trail. With the help of the movers, MAPS, and the airport it was unloaded and moved into the hangar where it sits now. The instrument panel did not have any instruments. Goodyear gave us the instruments. They were placed in the panels and wired. Power Supplies were added to power the instruments, radio, DVD player, LCD screen, audio amplifier, and lights.
The crew members working on the restoration, Don Block, Don Neidert, Richard With, Bud Mock, Bob Schwartz, Rick Willaman, and Bob Williams.