North American T-28 "Trojan"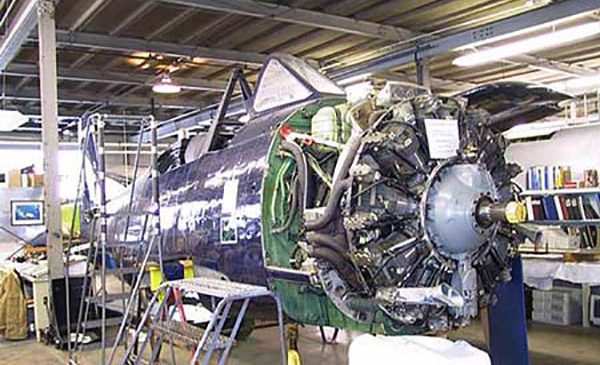 Aircraft Background
During the early 1950's the French were facing an uprising in their colony of Algeria. When outright war began in 1954, the primary aircraft used for ground attack and close air support missions was the North American T-6 Texan. While easy to maintain and operate, the T-6 was highly vulnerable to ground fire and were limited in how much armament it could carry due to the high temperatures found in the hot Algerian desert.
By 1959 the French Air Force began looking for a suitable replacement for the T-6 and turned to the United States.
After studying the aircraft available, the French Air Force decided on an armed version of the T-28 Trojan. There was a problem, however, in that all of the current version being built, the T-28B, were already earmarked for the U.S. Navy. The French found a solution, however.
In 1958 Pacific Airmotive of Burbank, CA obtained the rights to build a civil version of the T-28, known as the Nomad. Pacific Airmotive offered the aircraft with two different engine options, a 1,300 hp R-1820-56S Wright Cyclone, or a 1,425 hp R-1820-76A Wright Cyclone. The French Air Force asked Pacific Airmotive to build them an example.
An ex-U.S. Air Force T-28A was pulled from mothball storage at Davis Monthan AFB in Arizona and Pacific Airmotive went to work. The original 800 hp Wright R-1300-1A engine was removed from the T-28A's and replaced with the larger Wright R-1820 engine. (NOTE: Since the Navy contract was also taking all the available new engines, surplus B-17G engines were rebuilt and used.) Other changes included adding a three blade Hamilton Standard propeller, adding 2 underwing gun pods and 2 weapons pylons, increasing ventilation and adding extra air filters to deal with the sandy desert environment.
Impressed with the performance of the upgraded T-28 aircraft, the French Air Force purchased 147 surplus T-28A's kept in storage at Davis Monthan AFB, Arizona.
The "prototype" T-28S, the other 147 T-28A airframes, and the rebuilt B-17G engines were then shipped to Sud Aviation in St. Nazaire, France during July of 1959. Using Pacific Airmotives prototype as an example Sud Aviation upgraded the other 147 T-28A airframes to T-28S specifications.
The T-28S began to be deployed to Algeria in August 1960, but by the end of 1962 France and Algeria reached an agreement and combat ended. The remaining T-28S aircraft returned to France. After French use, many T-28S were declared surplus and eventually ended up in use by Morocco, Haiti, Argentina, and Uruguay.
The T-28S located at MAPS Air Museum is in the process of full restoration to flying condition. Once restored, the aircraft will be painted in the US Navy's "white and orange" scheme used for training aircraft. The T-28B version that France originally wanted to buy remained in use by the US Navy until 1984. [contributed by James Kohan]