I would like to take this time to give you a heartfelt thank you ……….
Click on the picture to go to the thank you written by Director Val Kinney.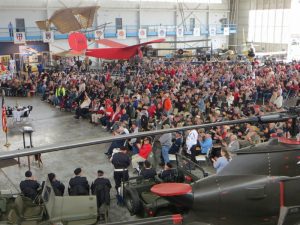 On October 24th we welcomed home Korean and Vietnam War Veterans in a special event at MAPS Air Museum. This year marks the 65th anniversary of the beginning of the Korean War and the 40th anniversary of the end of the Vietnam War.  Please click on the picture for the thank you by Director Val Kinney.