The MAPS Air Museum's "Veterans Day Celebration" has grown into an annual Gala to pay tribute to veterans from our area that have dedicated their lives to United States of America.
We hope that you would consider to attend next year's Gala. Below are our past event's event details.
If you would like to attend our next Veterans Day Celebration, sign up for our newsletter, "The Briefing", or watch our social media feeds or this website in the fall for additional information.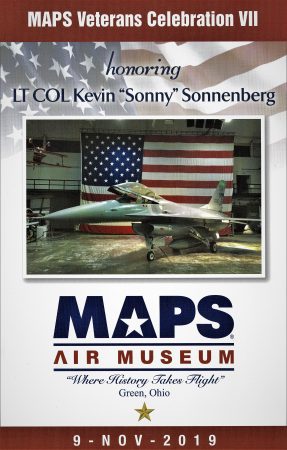 VETERANS CELEBRATION VII
Honoring of Lt. Col. Kevin "Sonny" Sonnenberg
Additional evening highlights:
Keynote Speaker: Maj. Gen. Steven Nordhaus
Unveiling of F-16 for Fallen Honoree
F-16 "Stinger" Static Display from 112th Fighter Squadron
Missing Man Table & Honors Ceremony
The Ohio Fallen Feathers Memorial added 4 Feathers
Dinner: Mr. Mike's Catering
Performing: New Horizons Orchestra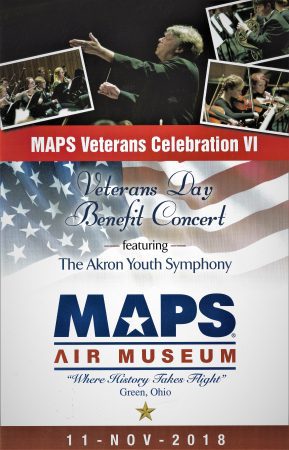 VETERANS CELEBRATION VI
Benefiting the Ohio Regional Inter-Service Family Assistance Committee Region 1 (NE Ohio)
Additional evening highlights:
POW-MIA Table & Honors Ceremony
Extended performance by The Akron Youth Symphony
Dinner: Mr. Mike's Catering
Performing: The Akron Youth Symphony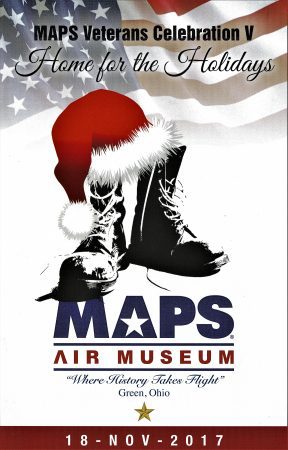 VETERANS CELEBRATION V
Home for the Holidays
Additional evening highlights:
POW-MIA Table & Honors Ceremony
Letters of Time at Christmas
Dinner: Mr. Mike's Catering
Performing: The NEO Jazz Orchestra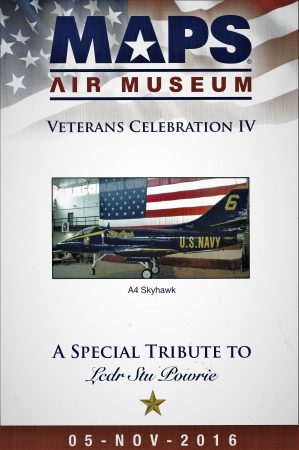 VETERANS CELEBRATION IV
A Special Tribute to LCdr Stu Powrie,
Additional evening highlights:
Unveiling of A-4 for Fallen Honoree
Keynote Speaker: CDR Bob Stephens, US Navy Blue Angels (1981)
POW-MIA Table & Honors Ceremony
Story behind the A-4 Skyhawk (Flown by the US Blue Angels from 1974-86)
Dinner: Mr. Mike's Catering
Performing: Church of the Lakes Choir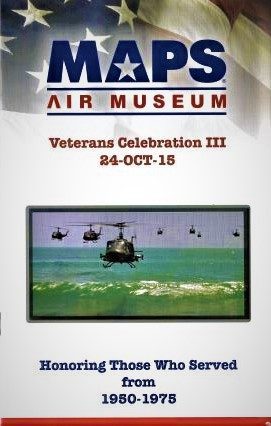 VETERANS CELEBRATION III
Honoring Those Who Served from 1950-1975
Additional evening highlights:
Keynote Speaker: Col. Dave Taylor, Army Special Forces
Ohio POW-MIA Wall Ceremony
POW-MIA Table & Honors Ceremony
Ohio Vietnam Tree of Lives
Dinner: Mr. Mike's Catering
Performing: UptownDown Band, Rick and Mick Band and DJ-John Mygrant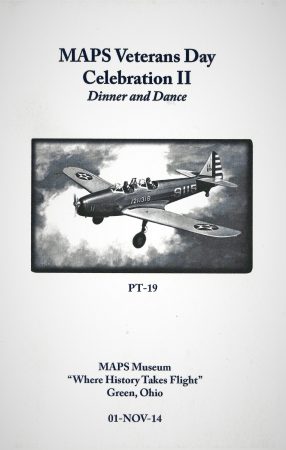 VETERANS CELEBRATION II
PT-19 Dedication
Additional evening highlights:
Sound of South ~ Canton Local Schools
MIA Table & Honors Ceremony
Dinner & Dancing
Dinner: Mr. Mike's Catering
Performing: LaFlavour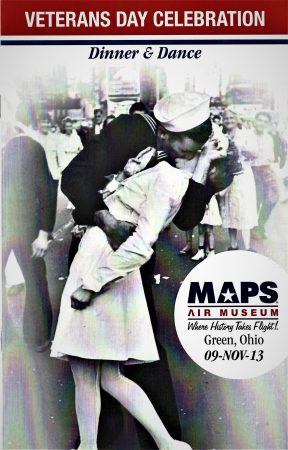 VETERANS CELEBRATION I
Inaugural Dinner & Dance
Additional evening highlights:
High Flight by Ralph Lynn
Extended performance by Sound of South ~ Canton Local Schools
MIA Table & Honors Ceremony
Dinner: Mr. Mike's Catering
Performing: Shock Wave