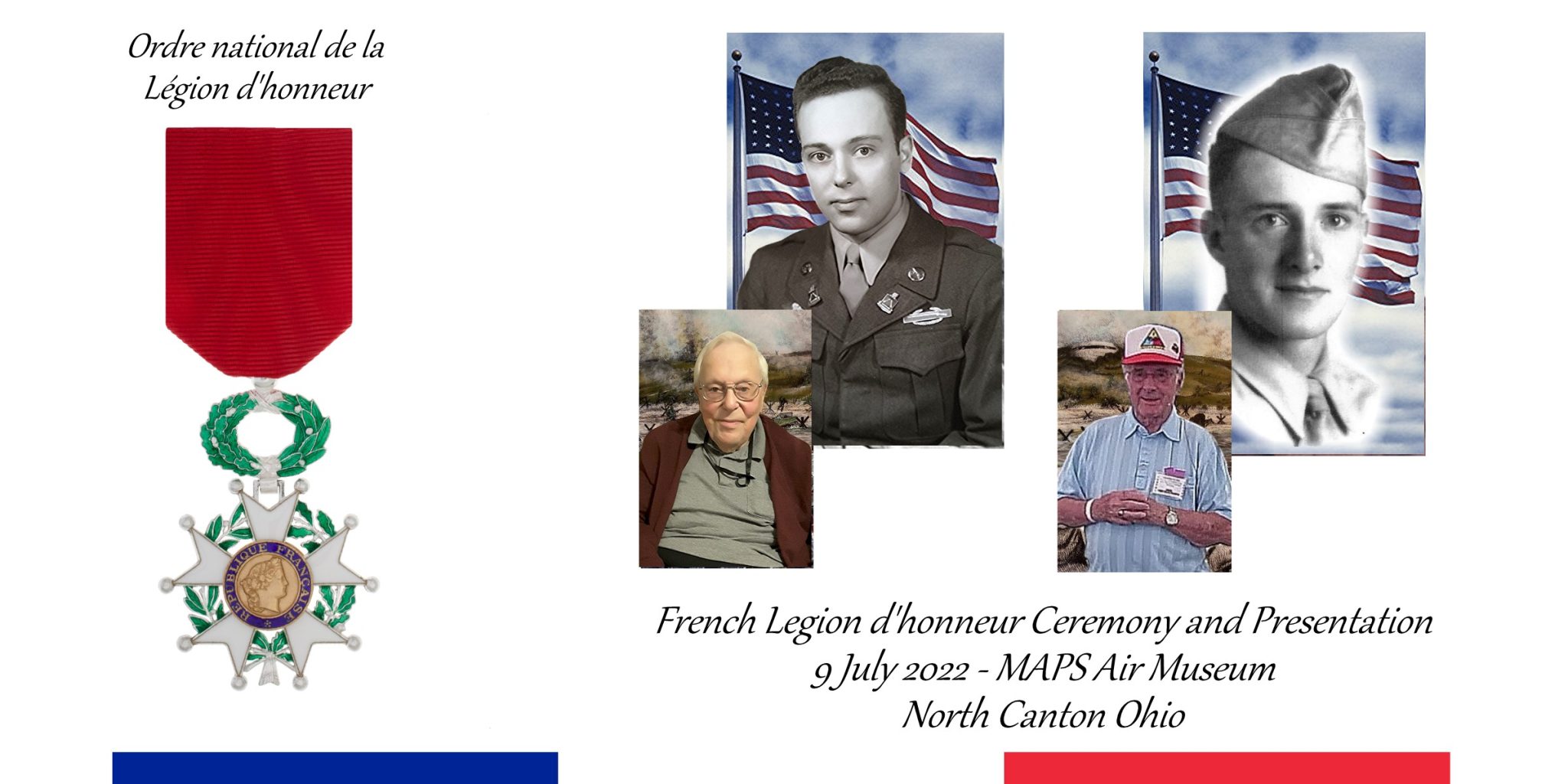 This Honor coming to MAPS Air Museum this Saturday!
The French Government will be Knighting two Ohio veterans of World War II and presenting them with the Legion of Honor.
French Consul General to the Midwest, Yannick Tagand, will formally decorate PFC Giorgio, a radioman with the 45th Infantry Division, who served in North Africa, Italy, France, and Germany as part of the Headquarters Company of the 180st Infantry Regiment; a remarkable 455 days in combat. After the war, PFC Giorgio became Lieutenant Giorgio after accepting a Commission in the United States Naval Reserve, a combined service of 24 years.
Corporal Stitt, served in the 3rd Armored Division, E Company of the 33rd Armored Regiment, as a crewman within a M4 Sherman Tank. He and the unit battled its way across France after landing in Normandy in July of 1944. Liberating village upon village, in Germany, and then again in Belgium, Corporal Stitt sustained wounds forcing him to serve out the remainder of the war in England with the 95th Bomb Group.
The ceremony will also include representatives from our American government, former military and civilian leaders, who will further congratulate and recognize these brave men for their accomplishments. If you love your liberty and freedom, then there is no better place to celebrate it than to be at the MAPS Air Museum this July 9th at 10:30AM. Admission is free for the ceremony.