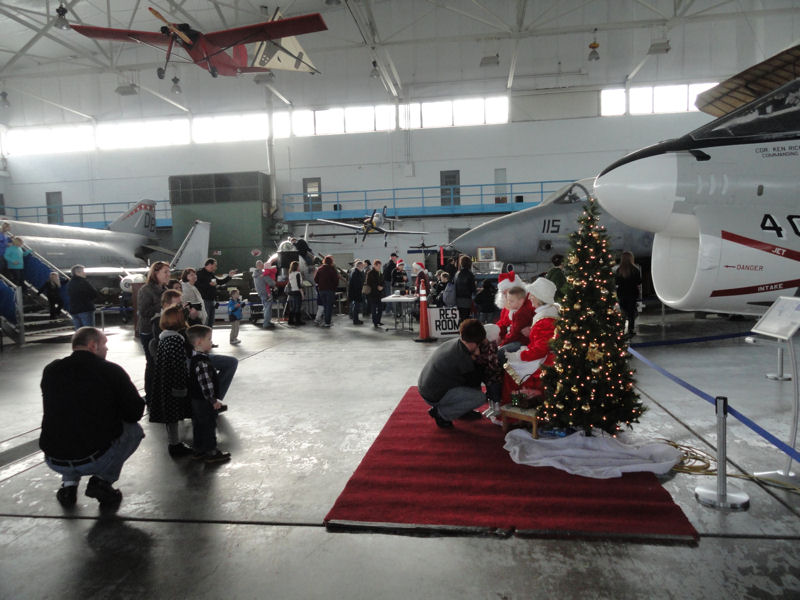 Sadly, out Santy Fly-In SOLD OUT very quickly this year. See you next year.
Get ready for the ultimate Santa experience where Santa and Mrs. Claus fly to MAPS and spread their holiday cheer!
Santa and Mrs. Claus will fly to MAPS Air Museum on Sunday December 3, 2023. Their ETA is about 11:15 at MAPS Hangar. They will begin talking to children at 11:30 AM and end around 1:30 PM.
Please only obtain tickets for your kid(s) ONLY! (for tracking the # of kids), parents do not need tickets and can come in for free. Tickets are FREE and available only through Eventbrite which can be linked from here on our website or the Facebook page.
MAPS doors will open at 10:30 for check-in. At check-in, you will be given a pass that will identify your group. Groups will be called into the line to see Santa based on your check-in time. This will keep the lines to see Santa short.
There will be Coffee, Juice and Cookies. (please only one package per person)
There will also be a coloring table and face painting for the children.
There is no cost for this event. It is one way we say thank you to the community. There is a limited number of tickets and they will go fast so order your tickets right way.
The limited number of tickets is to ensure that we have enough for all that will attend but also to make sure resources are not misspent. We thank you for your understanding.