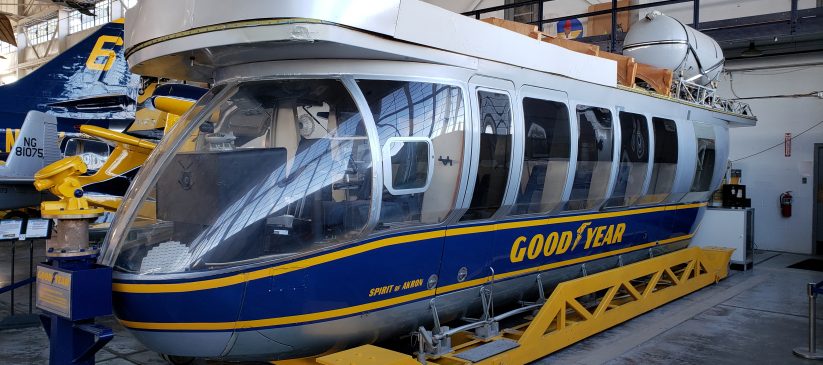 Our Aircraft's History
Loral GZ-22 "Spirit of Akron" (C/S N4A; S/N 4120) ~ Originally built for the purpose of demonstrating the modern military capability of airships to the US Navy, this only version of the GZ-22 was originally designed by Goodyear but built by Loral after Goodyear withdrew from airship manufacturing. The GZ-22 had a steel framed and composite skinned gondola with a neoprene-impregnated polyester 2-ply envelope filled with helium. The GZ-22 Type Certificate was issued on 31 August 1989, designated the "Spirit of Akron".
She flew for Goodyear for just over 10 years during the 1990's, always a staple to the Northeast Ohio skyline.
On the evening of October 28,1999, the Spirit of Akron crashed in Suffield Township, Ohio, when it suddenly entered an uncontrolled left turn and began descending. The pilot and technician on board received only minor injuries when the airship hit trees. The NTSB report identified improperly hardened metal splines on the control actuators had sheared, causing loss of control and identified the probable cause as being failure by the "flight control system manufacturer to meet design (hardness) specifications".
Goodyear donated the gondola and many of the parts to MAPS Air Museum. MAPS restoration crew went to work on the car. October 31, 2008, she was delivered to MAPS on a flat bed trail. With the help of the movers, MAPS, and the airport it was unloaded and moved into the hangar where it sits now.
Museum display note: the "Spirit of Akron" retains the colors and markings as it flew during the 1990's.
Specifications/

Performance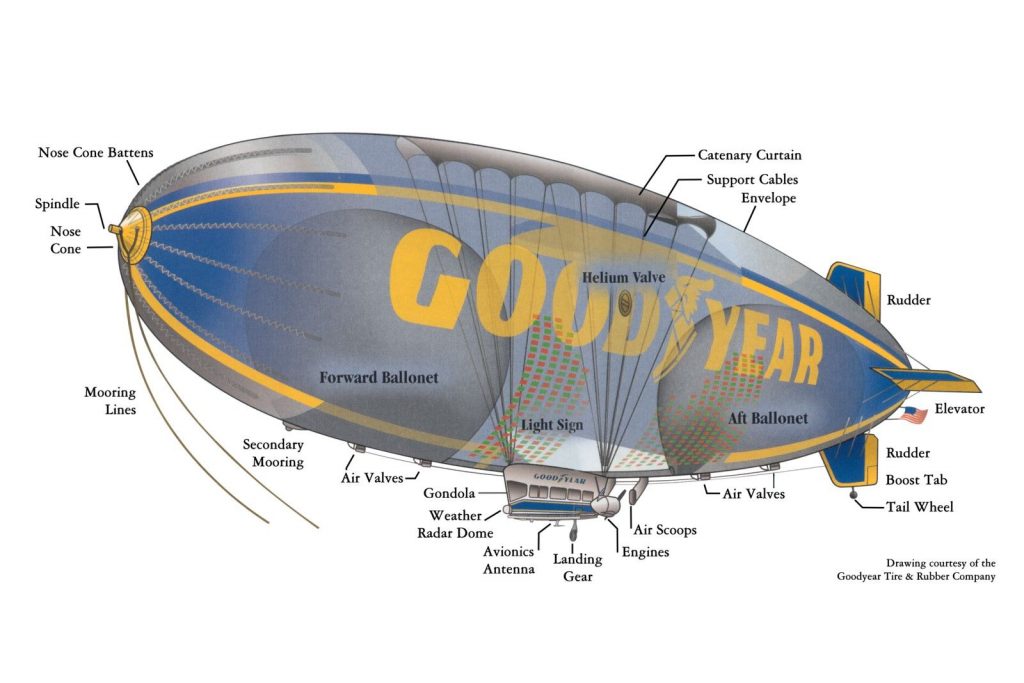 Crew: 1
Capacity: 10 passengers
Length: 205 ft 6 in
Width: 47 ft
Height: 60 ft 2 in
Volume: 247,800 ft3
Gross weight: 15,000 lb
Engines: 2 × Allison 250-B17C turboprops, 420 hp each
Maximum speed: 65 mph
Service ceiling: 10,000 ft
Designed to replace: Goodyear GZ-20A (blimp)
Replaced by: Zeppelin NT LZ N07-101 (semi-rigid airship)
BONUS ONLINE information on blimps/zeppelins below:
Sandy Bee Lynn developed an extensive 4-part series on the history of blimps and its connection to the City of Akron. Here they are:
***
Article
on how the name, Spirit of Akron, came to be.
History on how MAPS Air Museum came into having the "Spirit of Akron" gondola and envelope, including the restoration.
***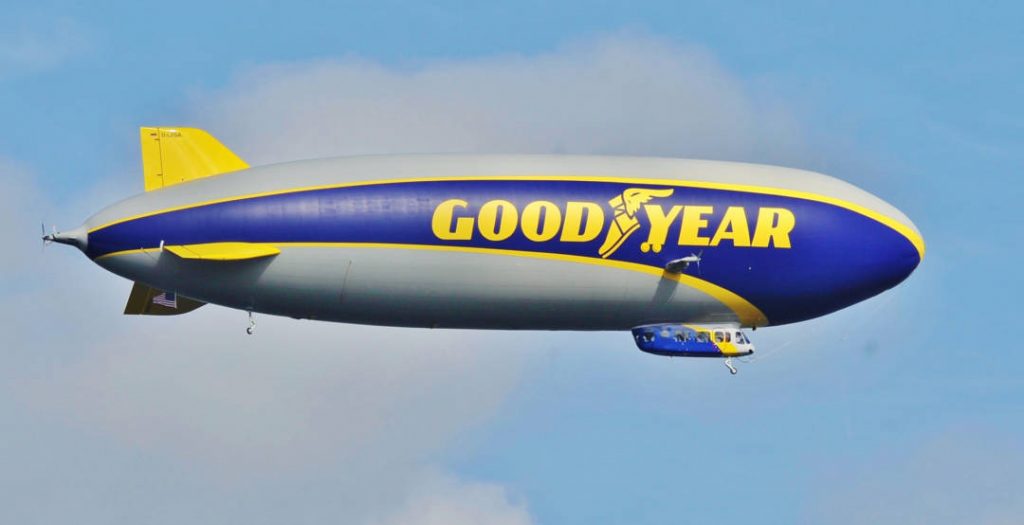 ***
Blimps/Zeppelins have their own museum dedicated to lighter-than-air airships in downtown Akron:
526 S Main St # 406, Akron, OH 44311