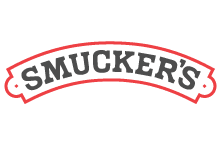 MAPS Air Museum Receives Grant From Smucker's
September 27, 2013
MAPS Air Museum received the #1 first place in the Akron Beacon's Best Award in the Museum category for the second year in a row. #2 Akron Art Museum #3 Stan Hywet Hall and Garden. Honorable Mention: Bath Township Museum, Cascade Locks Park Association, Cleveland Museum of Art, Cleveland Natural History Museum, Hale Farms and Village, Pro Football Hall of Fame, Rock and Roll Hall of Fame.
MAPS Air Museum also received a #3 in Best Area Attraction (non-sporting) #1 Akron Zoo, #2 Akron Art Museum, Honorable Mention: Akron Symphony Orchestra, Blossom Music Center, Cuyahoga Valley National Park, Cuyahoga Valley Scenic Railroad, Hartville Marketplace and Flea Market, Lock 3, Stan Hywet Hall and Gardens.
We want to thank everyone who voted for MAPS Air Museum for these prestigious awards. The community is noticing all the great things that our members are doing. Keep up the good work and Thank You for your efforts.