Projects Being Worked On
April 6, 2014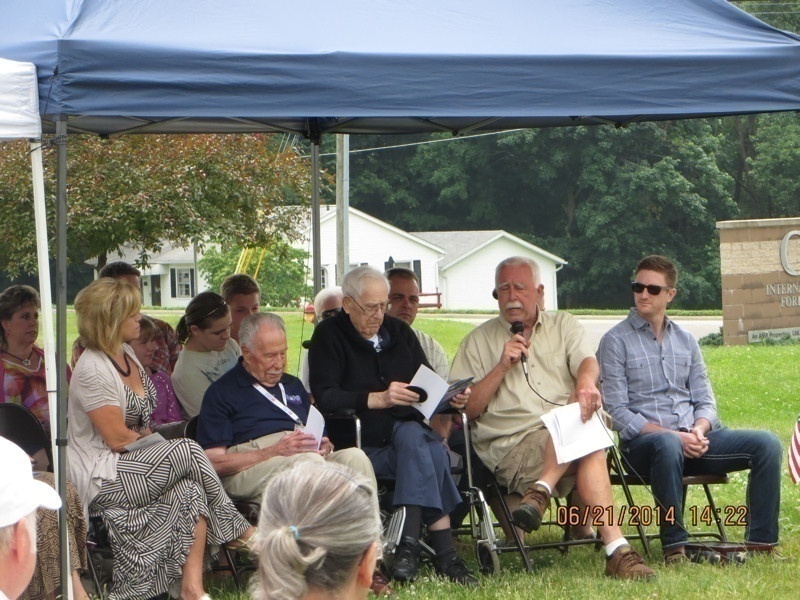 P-51 Dedication Ceremony Summary
June 12, 2014
We mounted Jean Ann II on her pole on Saturday April 12 at 1:00pm. It took about 45 min to complete the activity. The crew still has to add the canopy, the air scoop panels, do some touch-up, and paint the pole before she is finished. Bob Withee was able to watch the entire process.
Congratulations on successfully mounting the P-51 Mustang. Outstanding job – thank you to all the crew members involved!
Crew Chief – Bob Sours
Ron Duplain
Jim Jackson
Jim Shoop
Dave Pawski
Allen Hess
Dave Hoerig
Wayne Noall
Special thanks to: Jerry Leeks for transporting the aircraft to the site. Mark & Matt Preusser, Jim Vance from Ohio Bridge Stripper Inc. for providing the crane and operator and Mark Stuckey for his expertise for the pole and the mounting structure.
Pictures of transporting the P-51 Mustang
More pictures of the move by Rick Willaman
Next Steps for the P-51 Mustang
Work will now begin on the rest of the monument. Limestone, stanchions, chain and a walkway made from pavers donated by the Belden Brick Company.