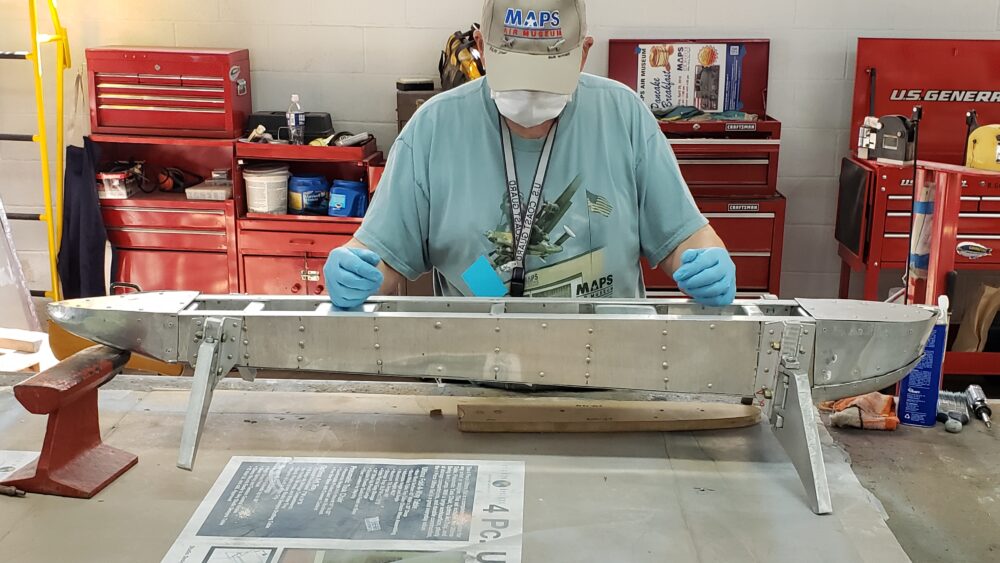 Photos from around the MAPS complex ~ 8/13/20
September 14, 2020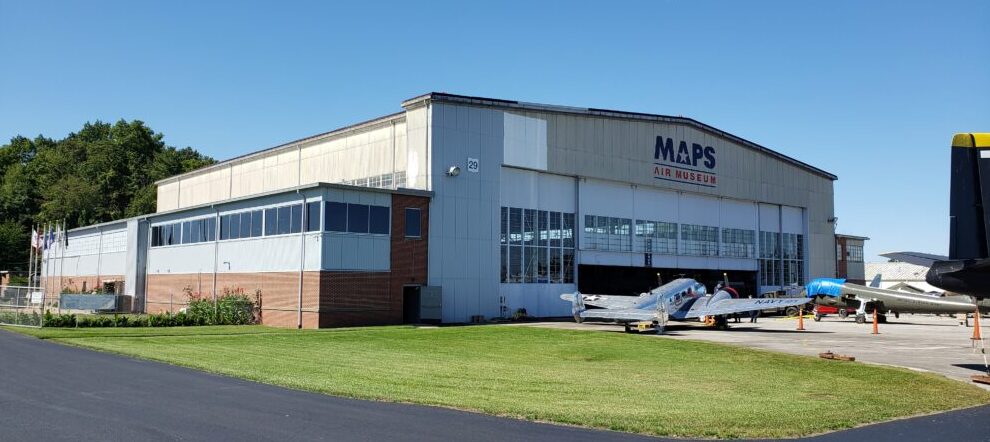 Renovation Activities ~ 9/20/20
September 20, 2020
From Ken Ramsay:
Jodie has started repairing the right side of the F-102. Hopes to get it done before cold weather sets in. (Above Photo)
And Dan is making tail cones for the new drop tanks being installed on the F-102. There is a computer program that calculates the shape of the sheet metal to roll into the cone. All you need is material thickness, large diameter, small diameter and the cone height. The program gives you the inner radius, the outer radius and the angle.
This next photos is going to make Dennis, Bill and Gary quite happy. I pulled the cotter pin on the engine mount bushing nut and removed the nut. I installed a sacrificial nut then a few heavy smacks with a hammer and I drove the bushing out about 1/2 inch. This allowed Paul access to the bushing and a bunch of turns with a pipe wrench and the bushing was removed. Took about 35 minutes. The photos shows paul removing the bushing with a pipe wrench and bar.