Thank You – Veteran's Celebration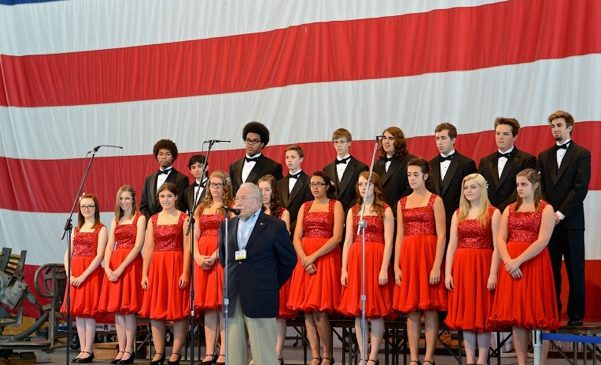 Thank you to everyone who made the first annual MAPS Veteran's Day Celebration a great time had by many. Val Kinney coordinated the event and we appreciate her professionalism and dedication to our veterans. We are looking forward to an even better event next year.
Special thanks to Sound of South (Choir from Canton South High School) who are pictured here with Mr. Ralph Lynn as he resites "High Flight." Thank you Mr. Lynn.
View the Past Event