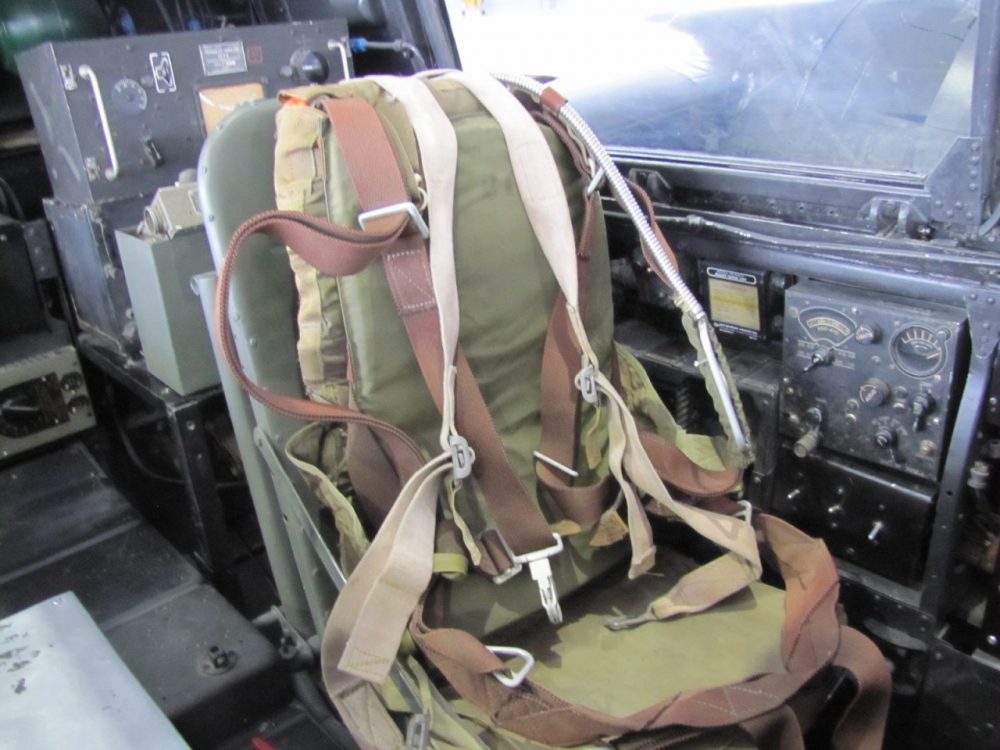 A-26 Invader Restoration Update
February 25, 2019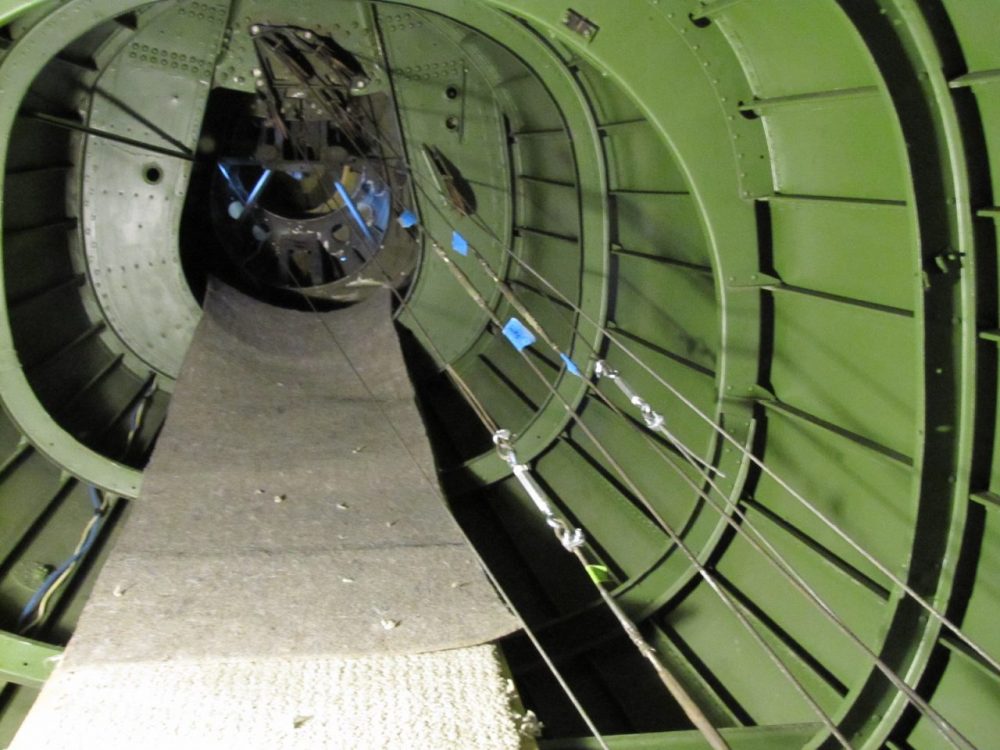 A-26 Update ~ 3-7-19
March 7, 2019
From A-26 Crew Chief, Ken Ramsay:
Last Saturday Bruce and I did clean-up and touch-up work, painting, dusting, etc. Our graphics department made us a vinyl serial number for the tail. We didn't have time to apply it but we did put a serial number locating tape line on the tail.
Today, Mark applied the serial number on the right side (photo) and since it went on without much problem, Al in graphics made us another one for the left side which Mark also applied (photo). After lunch Mark used a hair dryer to warm the serial numbers which made them adhere much better.
While Mark was doing the serial numbers I masked off the USAF on the underside of the left wing using large cut-outs as a guide (2 photos). Once the masking was complete, I applied two coats of white paint (photo). Had to do a little touch-up but overall it looks good.
After finishing the serial numbers, Mark masked the red propeller lines on the forward fuselage and then we spray painted the lines red (photo).
Tyke worked a little on the right flap mechanism and has determined that they are jammed somewhere in the linkage. We'll worry about that at a later date.
In other news:
Snoopy is coming along nicely (photo).
And Chet has the right panel on the F-86A pretty well contoured and fitted (top photo).