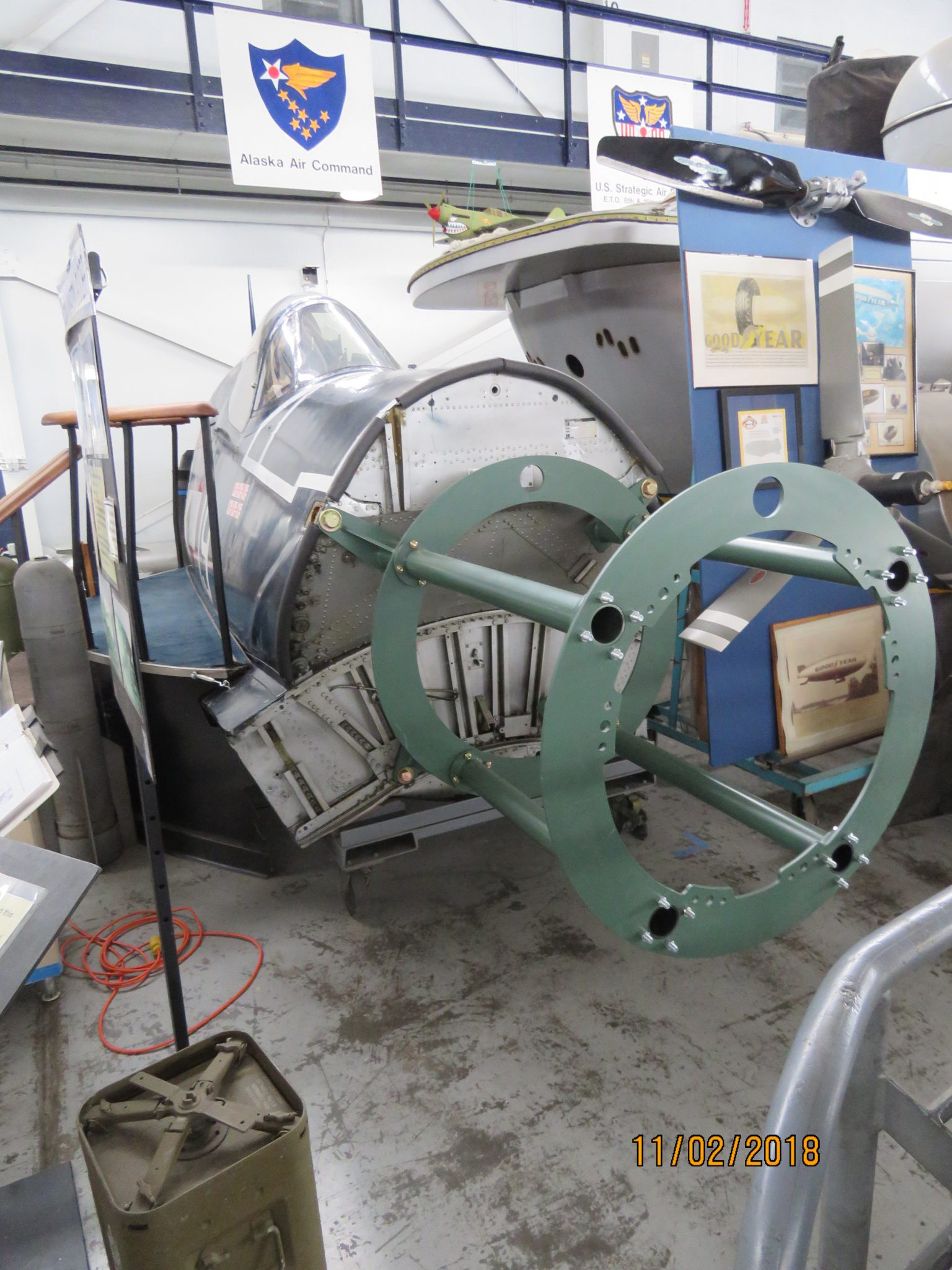 B-26 Marauder & FG-1 Corsair Renovation Update
February 24, 2019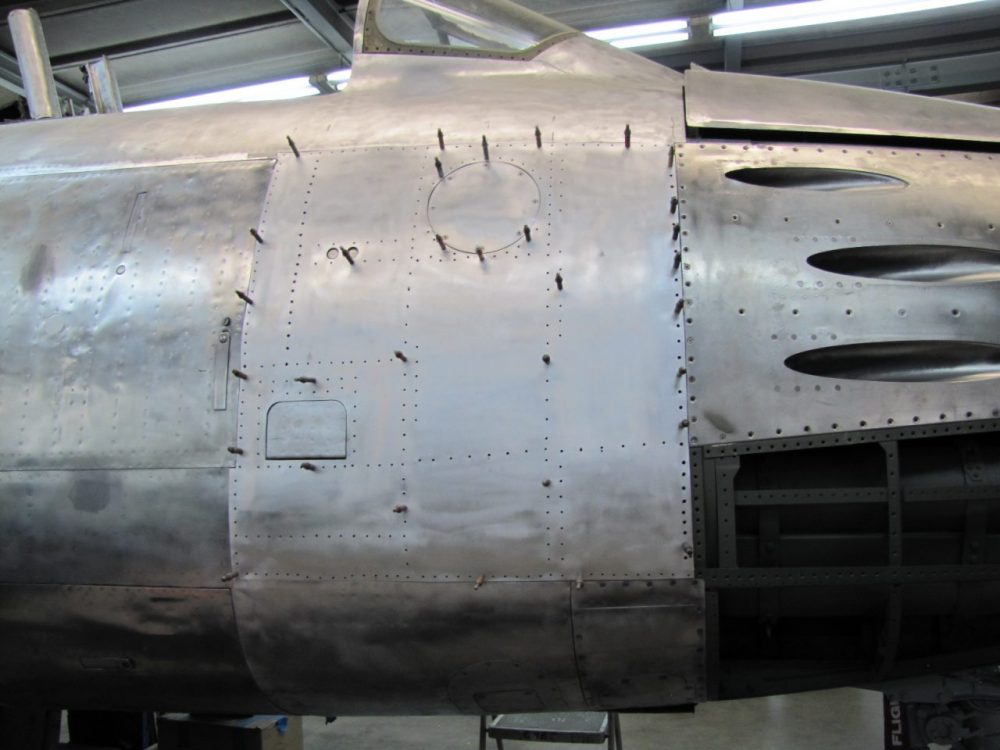 A-26 Invader Update ~ 2/28/2019
February 28, 2019
From Ken Ramsay, crew chief for the A-26 Invader:
Last Saturday I worked with the curators and found a Korea era parachute. I took it home to repair and rejuvenate it. After cleaning the cockpit (vacuum and dusting) I placed the parachute in the pilots seat. That area is now complete with parachute, seat cushion, seat belt and shoulder harness (photo).
Mark painted the USAF on the top of the right wing (photo).
I painted the red stripes on the wing stars (photo). Mark masked and then painted the "T" on both sides of the vertical stabilizer (2 photos). Gary and his dad would be proud.
The USAF under the left wing and the serial number on the tail are all that is left for major painting.
While Mark was doing the T, I dusted the top of the wings and fuselage. Lots of foot prints and scuff marks were removed. Looks good from the balcony.
In other news: Jim Jackson cleaned the A-4 (photo) in preparation for Friday's anniversary of Lt. Cdr. Stu Powrie's untimely death.