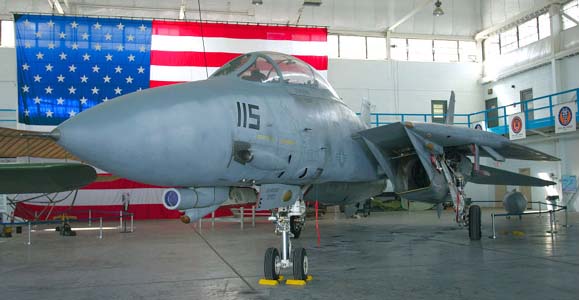 2019 MAPS Annual Cash Raffle Results
April 13, 2019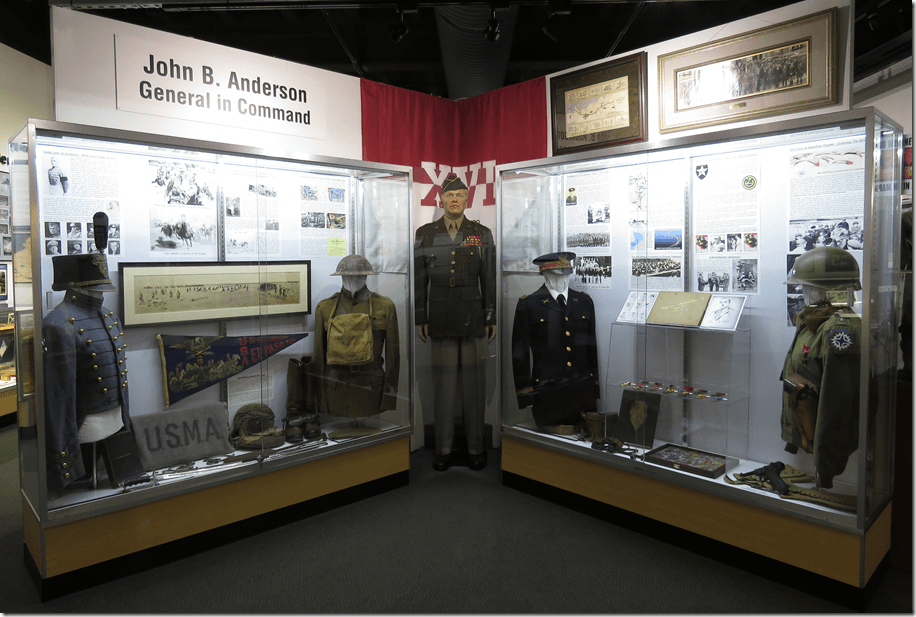 Major General John B. Anderson Display ~ Gallery of Heroes
April 29, 2019
From Ken Ramsay: The A-26 is still out on the ramp. The machine shop crew (Al, Jerry, Don) is building a new tow bar for the A-26. They trial fitted it today. It needs anti-slip lever fitted and then yellow paint and lettering. It is very strong and consequently heavy. It will work great.
The MAPS Ordnance Division continues to make munitions for our aircraft (see M-57 fin photo and Sidewinder fin photo).
Chet is working a miracle on the F-86. He has taken a right hand nose panel and reformed it to fit the left side of the nose. The photos show the initial fitting and now the final fitting using straps to hold alignment.
Mark and Bob are spearheading the installation of the F-16 afterburner (photo). They have to make special holding brackets as there is no engine to attach the AB to.
John and M.L. made a see-through door and installed it on the BT-13 (photo).
The Corsair project continues to move along. The aft fuselage has been turned upside down so the bottom structure can be installed (photo). Dave started work on the vertical stabilizer (photo).
In addition to working on the M-57s, I have been organizing and cleaning the storage shelves. So far I have found 25 jack stands. Lots of fun.
Richard Willaman has some additional photos & musings around MAPS:
Took a box over to the office. Stopped in the restoration part.
Found Mike looking over some F86 skins. Chets brother-in-law.
Went to take a picture of Snoopy and Bob walked in.
Bought a receiver at the Military show. First time I got to check
it out. I cooked it for awhile. Cooking is where a variable power supply
is use to bring up the voltage so the old stuff in the radio doesn't
break down from hitting it with full voltage..
At 80% I heard the first station. This was excepting to me. Other
times I bought radio and did the same but with bad luck. The PT,
land, and sea radio set is like that. Bought a spare to have. When it
came there were broken RF gain pot, and wired cut. Salt spray is
also a problem restoring the front panel. Shipping is out of the world,
for these were built to last in a war.
This is what I wanted to teach interested member on working on this
old antiqued technology in the 2nd floor room.. Some day these may
be called in to duty when everything else fails.
Finding parts then order them takes time. One hopes not to forget when
they come in what went where. My happy job so visitor can use a WWII
radio if they have a license or being 3rd party assisted operator.