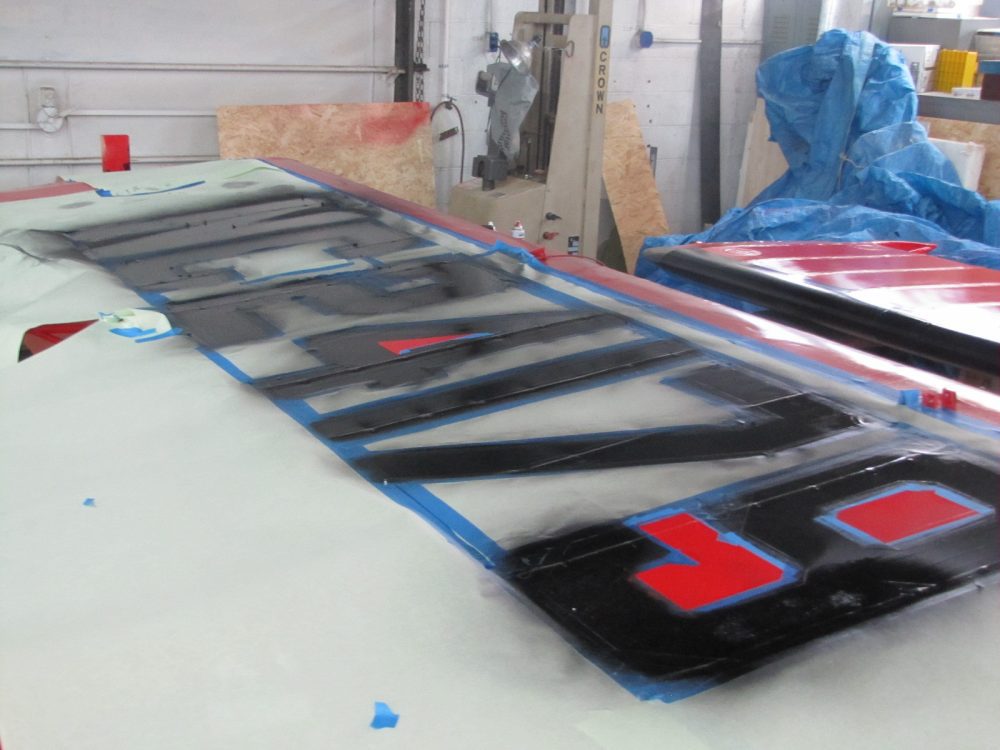 Renovation Activities ~ 12/9/19
December 9, 2019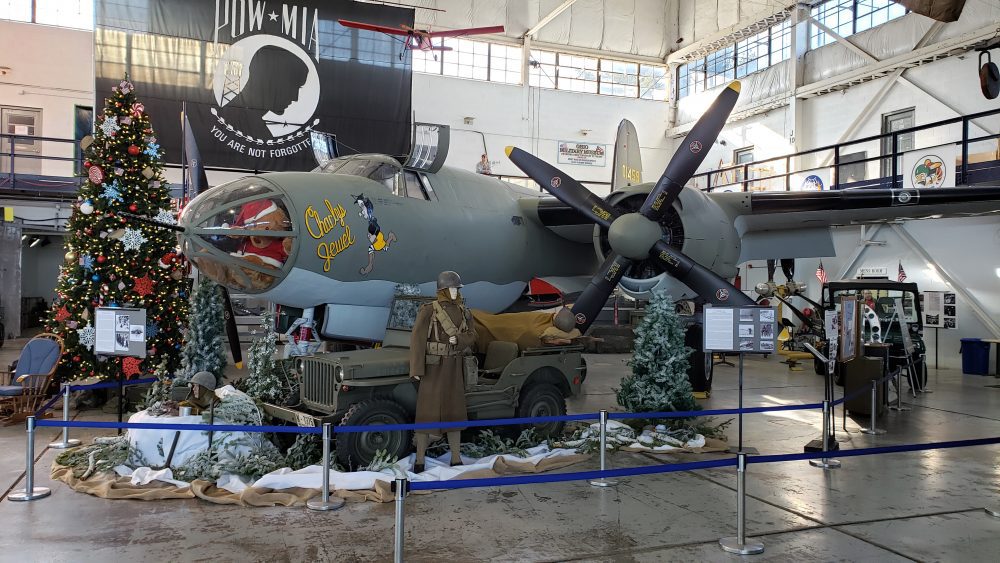 Battle of the Bulge Displays ~ 75th Anniversary
December 17, 2019
From Ken Ramsay:
So, I had a computer glitz and lost most of the photos I took today, story of my life. Will take more and send on Wednesday.
The Funk is getting ready to be suspended in the terminal (photos). The finishing touches and lettering are being added. Obviously the wings will be removed prior to transport to the terminal building.
Kent has cut out panels to cover the damaged areas of the F-105's horizontal stabilizer (photo).
Speaking of the F-105, the drop tanks are being restored. Lots of cutting and patching. Ron & I took on the job of making new tank tail cones and fins.
These assemblies are finished, fitted and ready for prime and paint (photos).
The OV-1 has pitot tube installed and windshield wipers (lost photo).
Today, Ron and I installed 4 TOW missile tubes on the Cobra (another lost photo). They look cool, if I do say so myself. Four more are in the works
The new sliding doors for the east side of the restoration building have been assembled by Jim (lost photo). Now all we need a couple of reasonable weather days to install the track and then the doors. Once the doors are on we can then enlarge the opening in the wall.