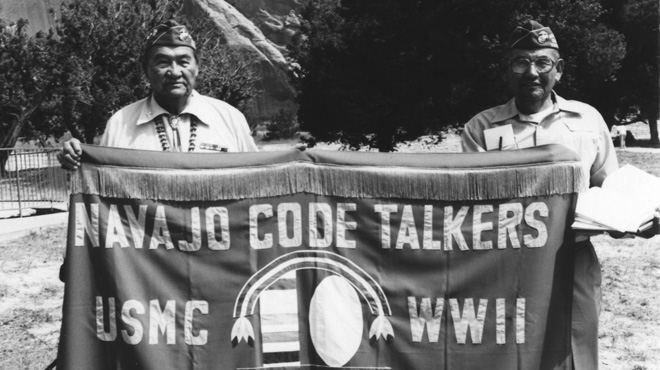 Navajo Code Talkers
February 23, 2020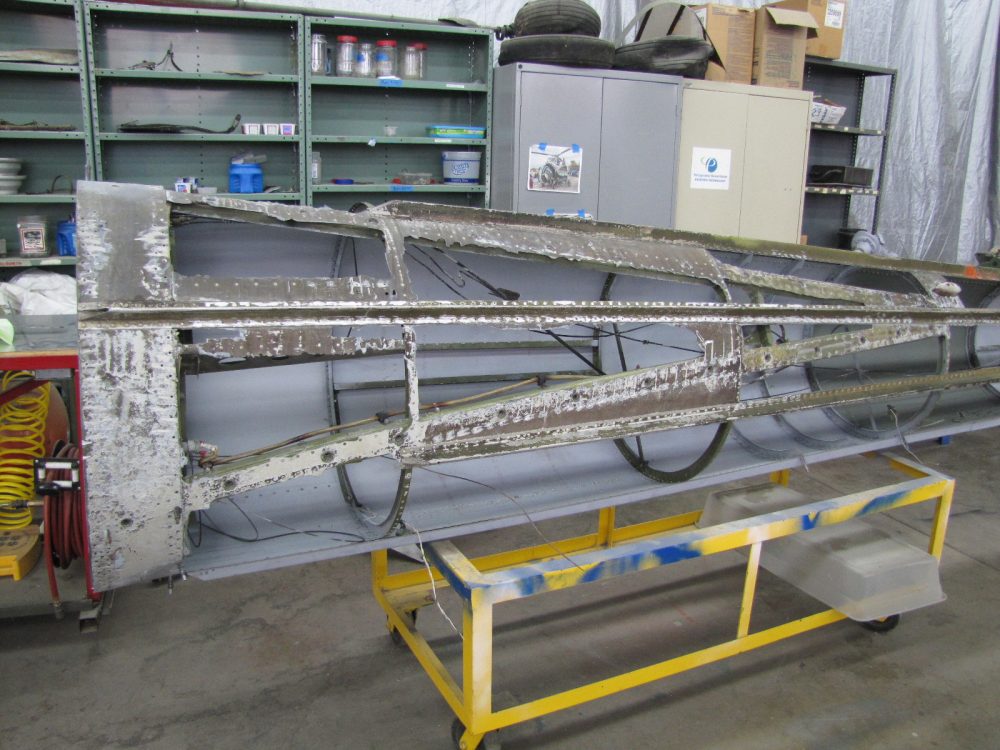 Renovation Activities ~ 3/6/20
March 6, 2020
From Ken Ramsay:
Skins are being fitted to the Corsair's aft fuselage. The curve is much sharper than the mid fuselage thus requiring lots of time on the English wheel (photo).
I removed the batteries from the F-100 and had them checked at Advance Auto Parts. They checked out ok so I brought them home and am charging them. Also bought a new blinker as the one in the plane ceased to work. One of the tail lights works, the orange one, but the white one does not. More trouble shooting.
The F-105s tanks are coming along. Painting is in progress (photo).
Mark painted the exhaust nozzles of the OV-1 a nice metallic silver. They look brand new (2 photos).
We painted the lot numbers on the 5 AN-M57 bombs, let the paint dry and then installed them in the B-26. There are 4 bombs in the forward bombay (2 photos) and 1 bomb in the aft bombay (2 photos). We discovered that the hooks that hold the bombs have a latch mechanism to prevent the bombs from coming loose. Had to do a little tweaking and oiling but they work very nice. Safety insurance.
A week or so ago I showed a photo of a simulator that is in the hanger. I am told that it is for the A-4.