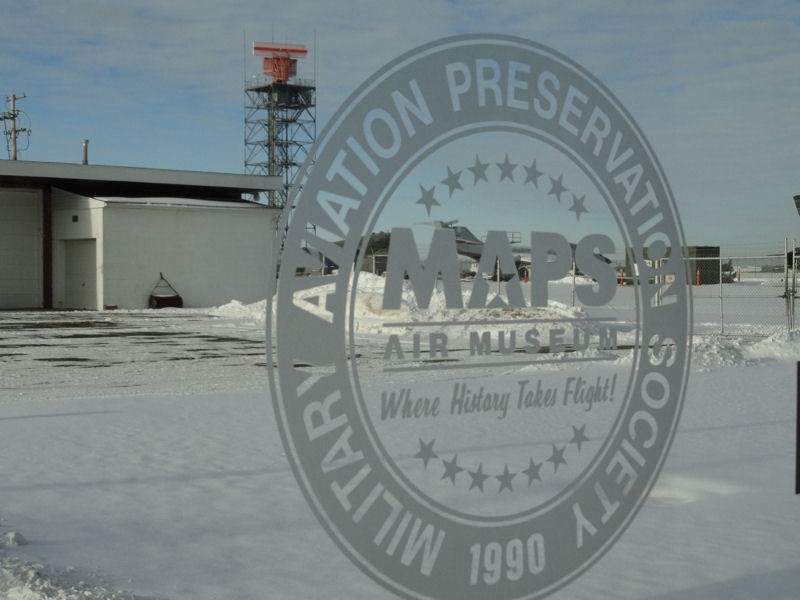 Cancellations at MAPS Air Museum
July 1, 2020
Happy 4th of July ~ Be Safe!
July 3, 2020
From Ken Ramsay:
No, I didn't make it to Florida. Was heading down I-77 and when we reached the 118 Exit the car automatically turned off heading for MAPS. Actually, a surge in virus cases in the Jacksonville Beach area made the decision for us.
Ron and I spent the morning cleaning up the flight line. Dumped many, many trash cans of debris scraped from surface. In the afternoon Ron sprayed the area with Roundup. In the afternoon I worked on parts for the LAU-61 rocket pod and mount lugs for our 500 LB bomb.
Ken Olinger has made a new gear door hinge for the Drake (photo). The original one was pretty beat up.
Jody continues to work on the F-102 (photo). About half way through the left side. Lots of epoxy and sanding.
The open brick area where the wall was removed for the new door has been sealed (photo). This will make entry and exit much safer.
The right hand engine cowls for the Beech are being cleaned and painted to match the left side (photo).
John continues to add details to the BT-13. The stars are finished and now the lettering begins (photo).
The wings for the OV-1 have been turned flat (photo). The leading edges can be restored and also the areas that were covered by the upright cradles.
Dave continues to work on the B-26's torpedo mount (photo). Lots small pieces being fitted together.
Have a great 4th of July.