Renovation Activity Update 10-10-19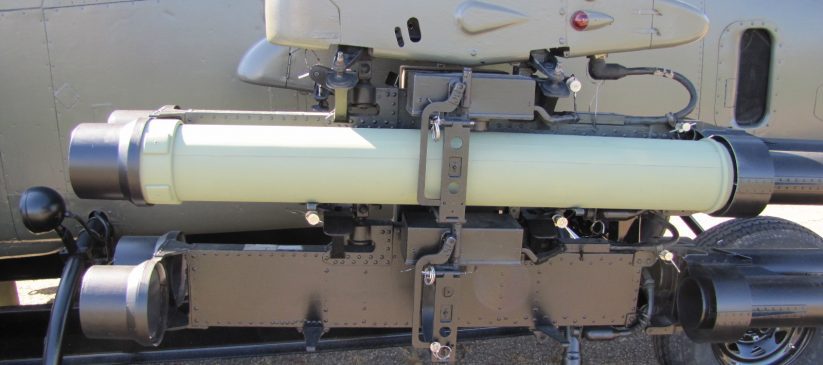 Wednesday from Ken Ramsay:
The first TOW Missile has been installed on the Cobra (photo above and below). Still needs marking applied. Will make 7 more in the near future.
The Sidewinder factory is in high gear (photos). The priority is to get 2 installed on the F-16 for its dedication.
Our F-101 is being painted (photo). Big airplane, big job. Also, corrosion is being repaired.
Ron began painting the MK-13 torpedo (photos). The aft mounting lug has been installed.