Happy New Year!
December 31, 2015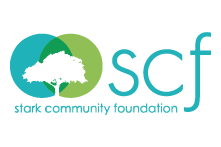 Matching Grant Received From Stark Community Foundation
June 11, 2016
I can't think of anything more important than starting 2016 with brand new flags.
During the current threat of terrorism and the finger pointing going on in our government, it is very important that we remember what made this country strong. It was compromise, having a sense for the big picture, doing what is right for the common people and respecting our first responders and veterans. Placing new larger flags on our poles at MAPS seems very appropriate at this very important time in our country's history. When you see a fireman, policeman or veteran, walk up, shake their hand and thank them for their service. Let's go back to the basics and start caring about each other.
Flags provided by Rolling Thunder Chapter #2, Ty Geiser.