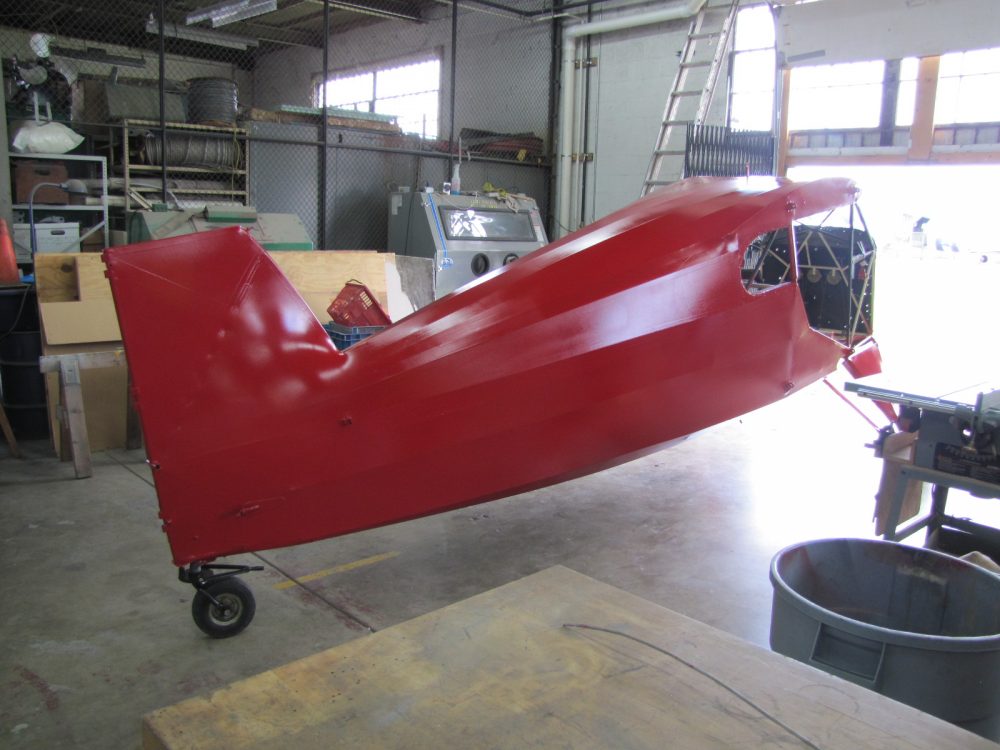 Renovation Activity Update 8-24-19
August 25, 2019

Northern Ohio Golf Charities & Foundation, Inc.
September 4, 2019
The maker of the Bomb Suit on display at MAPS Air Museum was donated by MED-ENG (Ogdenburg, NY & Ottawa, ON Canada). Med-Eng are suppliers of bomb disposal equipment for our military and police forces.
MAPS received the suit and some other equipment from Med-Eng in June. Although the bomb suit is on display, it is only just a piece of what MAPS has planned. The MAPS curator department will be doing a display honoring EOD Technicians in general and Staff Sgt Richard P. Ramey (KIA – Iraq, 2004) in particular. Army Staff Sgt Ramey was a local graduate from Perry high school in 1995.
The remainder of the display will be completed later this year, but the curators department of MAPS wanted to get the Bomb Suit out where everyone can see it in the meantime.
MAPS members, Julie and Jerry Ramey had the idea to do a display for the EOD Technicians. Their son had been an EOD Technician with the US Army 703rd Ordnance Company (EOD) in Iraq when he was killed by an IED that he was disarming. Additional information on Army Staff Sgt Richard P Ramey can be found here.
Julie and Jerry started contacting various military EOD commands and private EOD equipment companies for possible donations for the display. MED-ENG responded!
Here you can find additional technical information on Med-Eng's EOD suits, helmets and robots.