Mural of C-47 Skytrain dropping paratroopers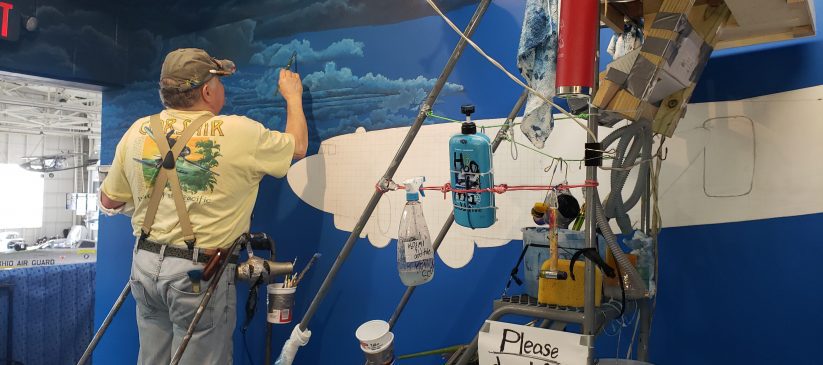 Larry Giannetti is 3 months into his large mural project on the 2nd floor outside of the elevator doors. This project, one that he expects to take many more months, is large in scope.
The mural will feature a night drop of paratroopers from C-47 Skytrains over the French city of Saint-Germain-de-Angles during WWII. The small photo below serves as a guide to his eventual goal for the floor to ceiling mural, wrapped to the elevator entrance.
Larry's painting shows the diverse needs performed by MAPS Air Museum volunteers. The needs of MAPS goes beyond just the obvious aircraft renovations (though that is always needed too!). Come down and visit the museum to see what you can do to help out at MAPS!