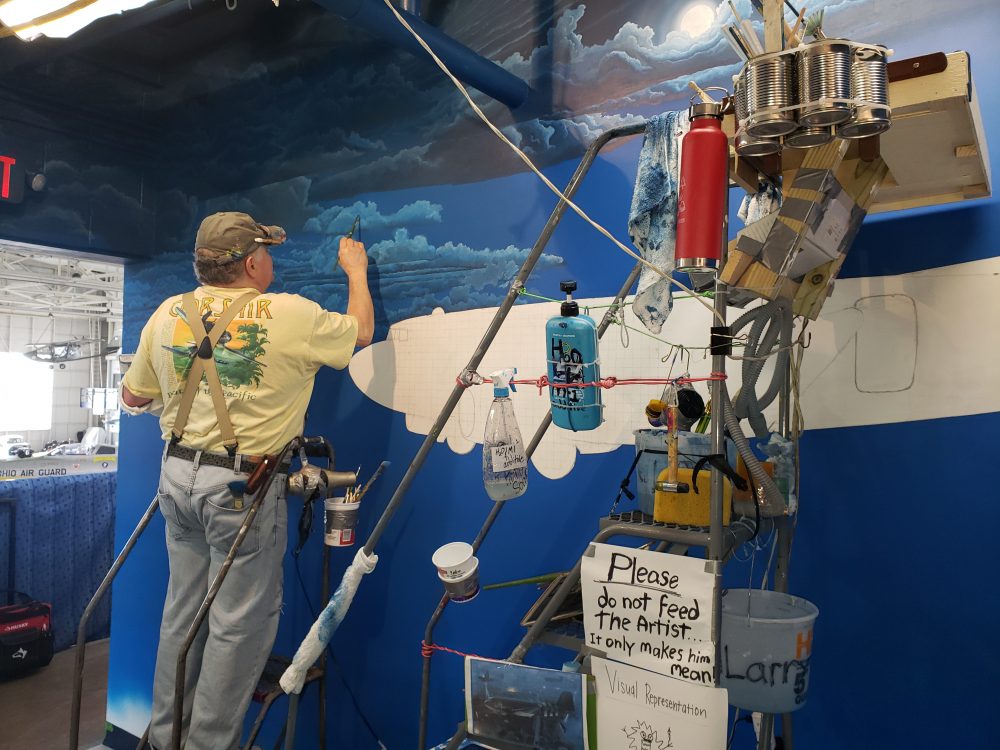 Mural of C-47 Skytrain dropping paratroopers
May 5, 2019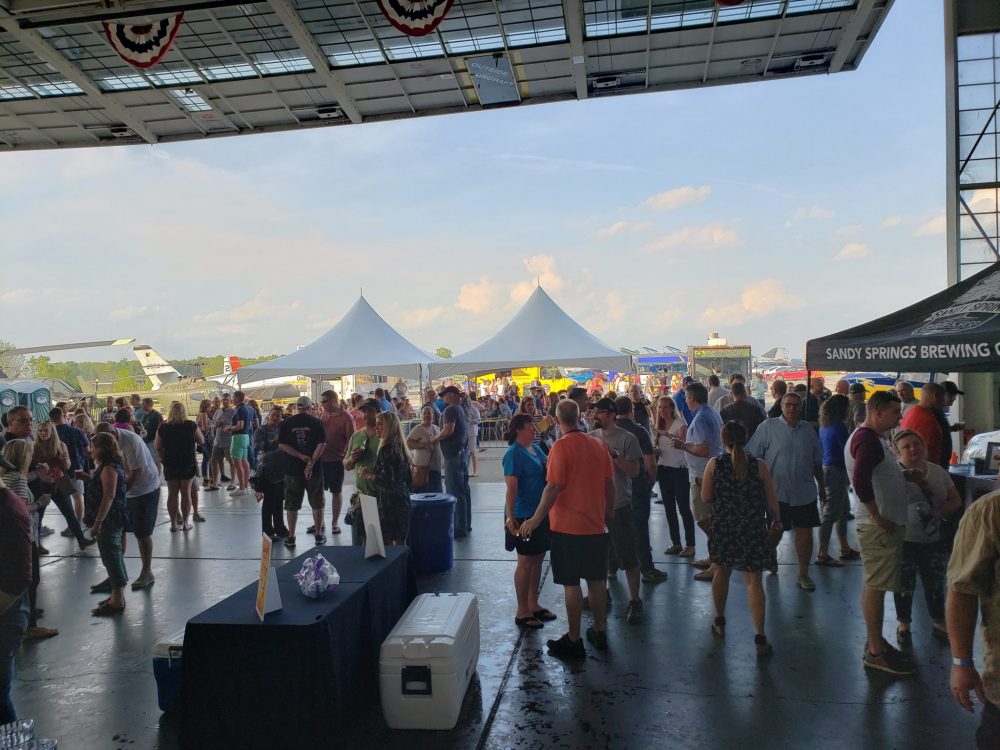 North Canton Craft Beer Fest a success @ MAPS
May 21, 2019
Many decades before MAPS Air Museum was established at the Akron Canton Airport, the 112th Fighter Squadron was located at the Akron Canton airport in the same spot. As the photo shows, P-51's and other aircraft were located here.
The main reason for its moving to Toledo was due to the short runways. The runways were short for the newer F-84E Thunderjets that they were getting.
Look HERE for a deeper history on the MAPS building and the 112th Fighter Squadron.
A thank you to Richard Willaman for finding this old photo, circa 1955.
Below is a duplicate of the photo so you can enlarge: