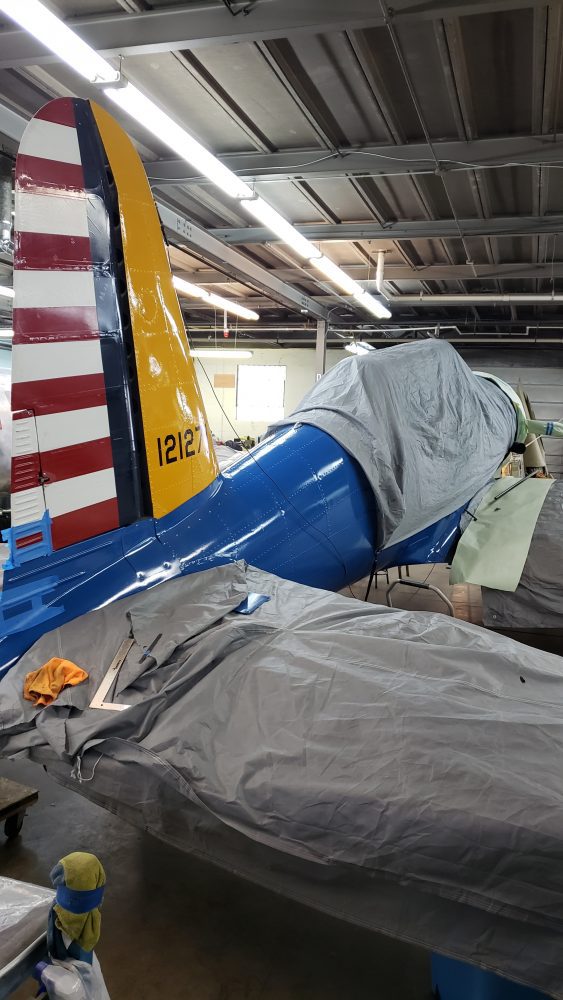 Renovation Activities ~ 2/3/20
February 3, 2020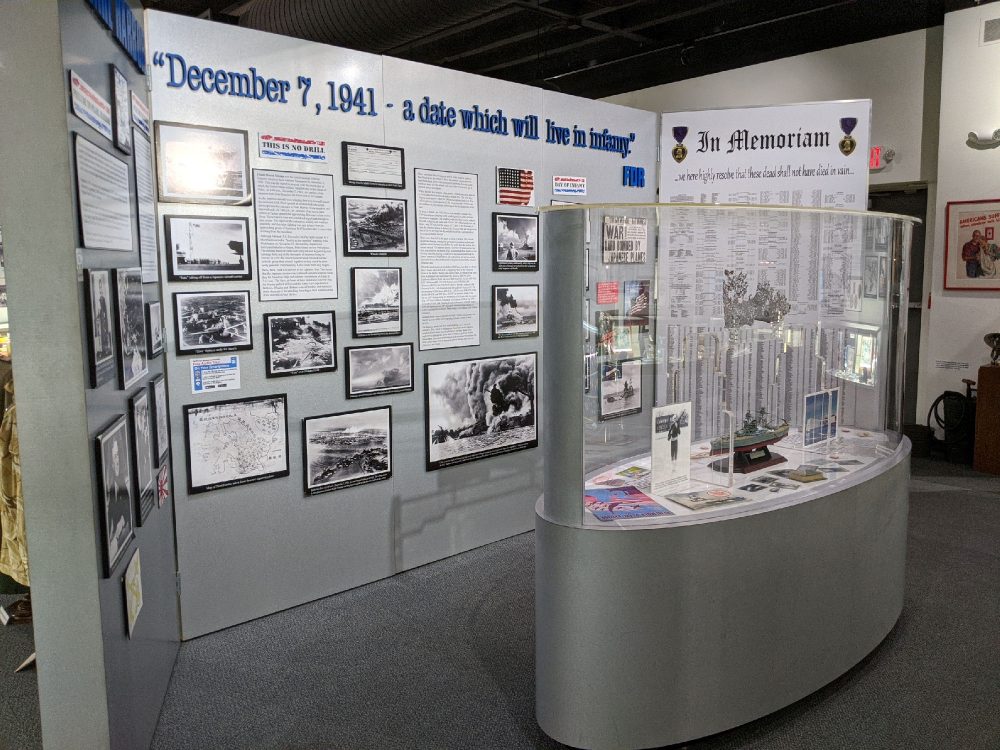 Renovation Activities ~ 2/23/2020
February 23, 2020
From the week of February 12, 2020
From Ken Ramsay:
Painting of the Super Sabre continues. Ron painted the landing gear (photo) and I cleaned the gear wheels (photo). We also did some touch-up as we see small errors. I removed the tail light assembly and static discharge fitting, Fixed up both assemblies and reinstalled them. I have a problem with the 12 volt system so I can't test the light assembly at the moment.
OV-1 restoration continues. a very large wing repair patch has been installed and primed (photo). Also painting of the wings has begun (photo).
Fins for the Sparrow missiles have been fabricated and primed (photo). I am working with J. Schrader Company to make the noses for the Sparrows (they made the nose pieces for our AN-M57 250 LB bombs).
The F-86A has a rudder (photo).
The first Corsair horizontal stabilizer structure has been primed (photo).
The MiG-21 is being worked on to remove corrosion and touch-p with paint (photo). Ace Hardware has just come out with a new silver paint and it is being used on the MiG-21 and the F-100's landing gear.
MAPS Ordnance Division was asked to make rocket launchers (19 rockets each) for the Cobra. I am developing fabrication techniques buy making an LAU-3 which has only 7 rockets. The photo (above) shows progress so far.
From Gary Haught:
Here is a snippet from what will be part of the final EOD (Explosive Ordinance Disposal) display made by Gallery of Heroes area, honoring Richard P. Ramey:
…..Richard P. Ramey was born November 6, 1976 in Perry Township, Ohio. When asked by his third
grade teacher what he wanted to do when he grew up, Richard replied, "I'll go to war and fight." Of
course, this prompted a concerned call to the Ramey home. Richard's mother assured the teacher
that he had always wanted to be a soldier. He played offensive guard on the Perry High School
football team. Richard Ramey graduated in 1995 and later that year, he joined the Army…..