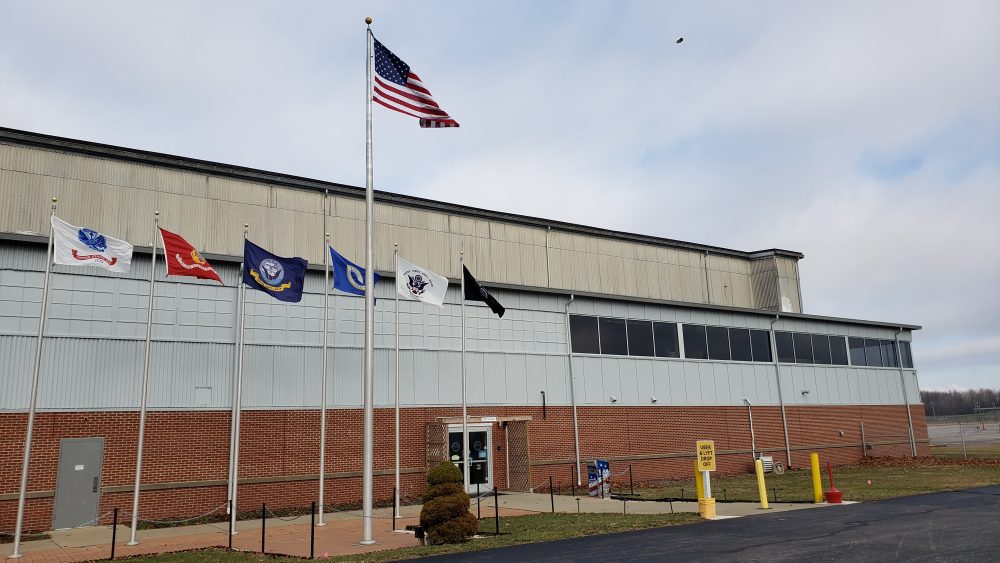 New Gallery of Heroes Display
January 28, 2020
Renovation Activities ~ 2/19/20
February 19, 2020
From Ken Ramsay:
Today was clean-up day so we spent the morning cleaning up the restoration area, getting rid of stuff we no longer need and organizing the stuff we do need. A couple more months of clean-up Saturdays and the restoration building is going to look very professional.
Ron and I continued to paint the Super Sabre (2 photos). Using a sponge mop (Sharon's), Ron cleaned the bird poop off of the vertical stabilizer. He then touched up the paint on the very upper portion. We still have the landing gear and wheels to do. The gear has been primed but the wheels need cleaning, priming and painting.
The Corsair's second horizontal stabilizer structure is coming along (photo). It is ready for riveting. The other stabilizer structure is almost finished (background in photo). The aft fuselage frame work continues at a steady pace (photo). The hard part is getting all of the frames and stringer to align. The better the alignment the easier it will be to apply the skin.
Jodi has pretty much finished the F-105 450 gallon drop tanks (photo). One panel needs to be installed and one of the fin assemblies needs to be repositioned.
Clay and Tim continue to work on patching damaged areas on the OV-1's wing (photo).
A new Medal of Honor display is being created near the Gallery of Heroes (photo). I'll have more information once the display is completed.
And finally, a simulator has shown up in the hanger (photo). Not sure what it is, but will find out.
From Ronald Schultz:
Mary Cody putting a layer of paint in the new kitchen and banquet room on the 2nd floor.
Bruce Beatty doing some finishing touches on the T-37 "Tweet's" undercarriage.
Ron and Ken, in action, painting the Super Sabre.
Additional display boxes for the NASA section.
Additional photos from the Area 51 Renovation building, including an upcoming jet engine display to show the inner workings for discussion for tour/kid groups.
Ellen Wilson working on the face of the display mentioned by Ken above. A wind-talker display is also being made next to this.
Rob Bellieveau installing updated/new WiFI connections to the 2nd floor.