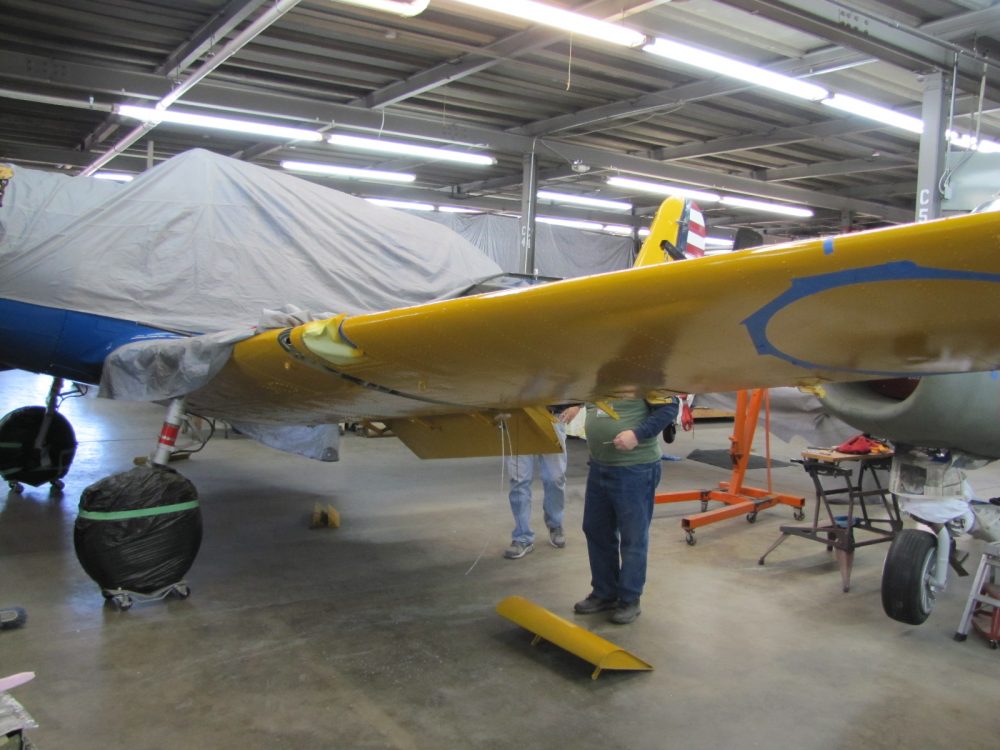 Renovation Activities ~ 3/9/20
March 9, 2020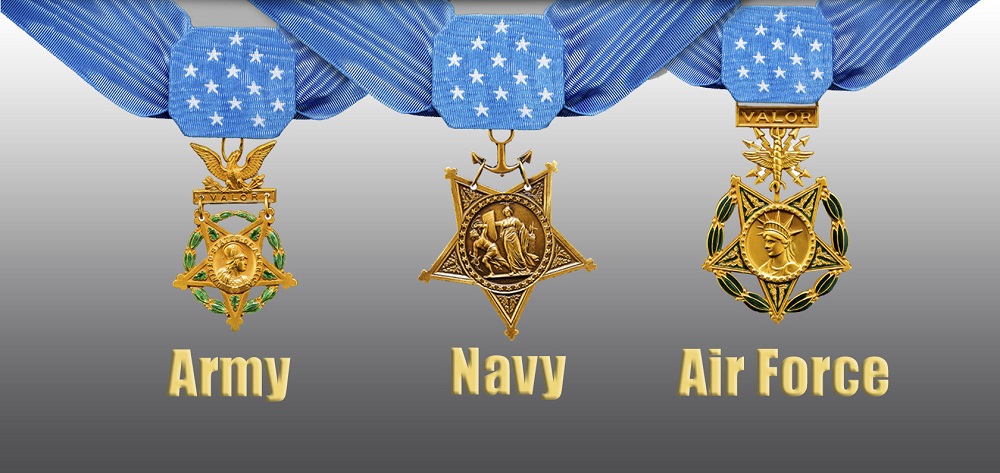 National Medal of Honor Day ~ March 25th
March 24, 2020
Although temporarily closed to the general public, some of the Members were able to get some time in on their projects.
From Ken Ramsay:
The F-100's ladder is finished. I put the non-slip material on the rungs which completes the ladder's restoration (photo).
Jim continues to work on the new sliding doors for the restoration building's east wall. The first photo shows the doors installed on the rail and the second photo shows the inside work on the opening. The overhead door has been removed and the opening will be enlarged.
Carl wants to make the nose cones for the sparrow missiles out of epoxy and fiberglass. So I made a form for him to use (2 photos). The first photo is the rough shape done in my basement and the second photo is the finished form after I turned it on the lathe at MAPS today.
The old wooden 500 LB bomb has been sanded and is ready for prime, paint and tail fin installation (photo).
The F-86A now has the makings for its six 50 cal machine guns (photo above). One has been installed.
After lunch, spent the next 3-1/2 hours helping with the drywall. Very messy, but it coming along very nicely. Excellent teamwork by all.