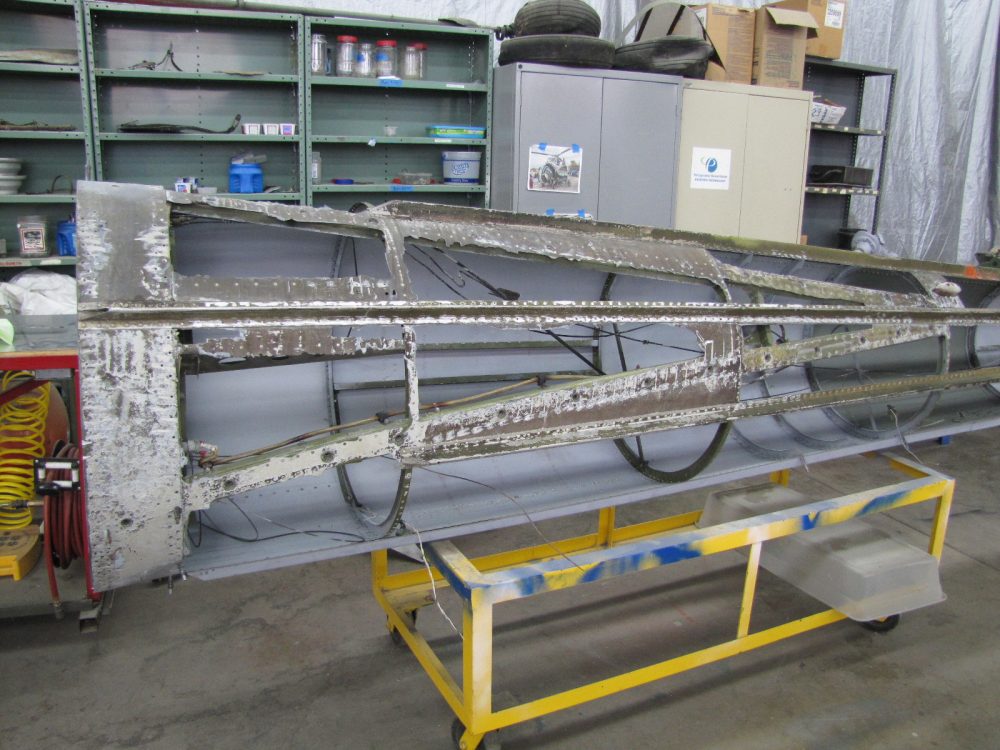 Renovation Activities ~ 3/6/20
March 6, 2020
Renovation Activities ~ 3/21/20
March 21, 2020
From Ken Ramsay:
The second front panel for the H-19 helicopter is almost finished (photo). Excellent job.
On Wednesday Ron and I applied a coat of primer to the F-100's ladder. On Saturday I applied a coat of yellow on one side (photo). We'll paint the other side on Wednesday and add a second coat the following week.
John and crew attached the left wing onto the BT-13 (above photo) and then rigged up the aileron and flap cables. Now waiting for the east door to be widened.
The skinning of the Corsair's aft section has begun (photo). Still need structural attachment of the aft section before skin riveting.
Saturday was clean-up day (first Saturday of the month). Stuff was removed and the rickiddy shelf made of water pipe was removed (photo, it's not there). We moved twenty 5 gallon containers of flammable liquids and put them in a safe place. Paint has been stored in proper cabinets. Filled the trash gondola with trash and swept most of the area. Jim Jackson did a yeoman's job of running the forklift removing stuff from the restoration building and putting it in storage. The area is looking better and better.