Today's LaFlavour Fundraiser ~ Updated Information
July 11, 2020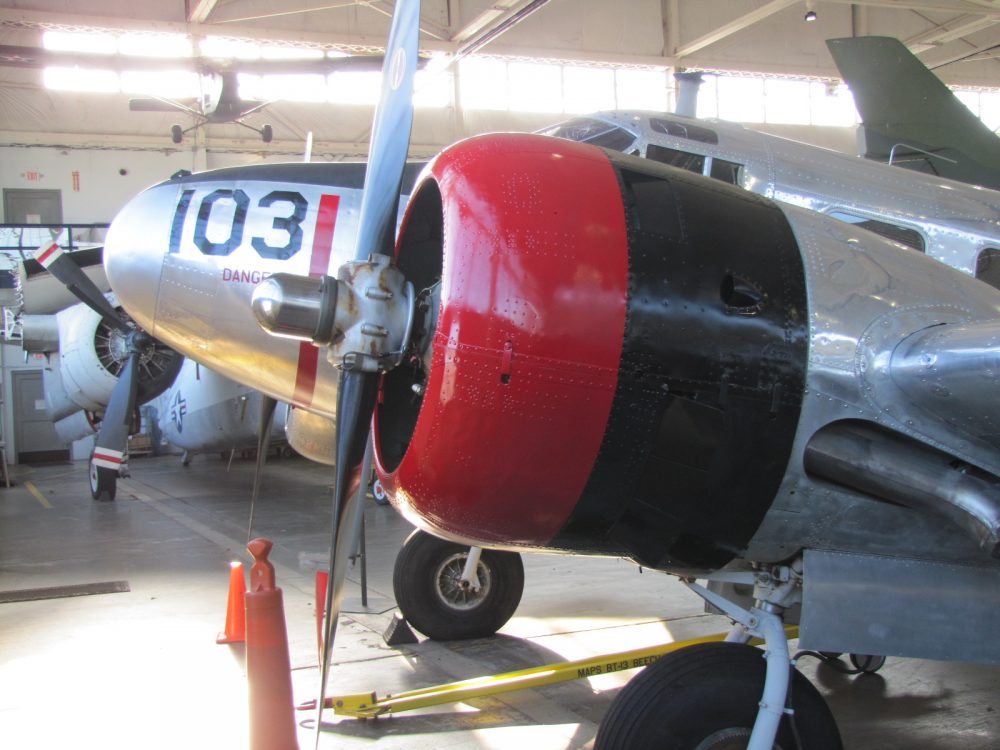 Museum Aircraft History Series ~ Beechcraft SNB-5 "Expeditor"
July 18, 2020
From Ken Ramsay:
The BT-13 has left the [renovation] building!
John had planned to move the wings to the hanger, position the BT-13 fuselage at the door and then move it on Thursday. Didn't work out that way. The wings were moved and the fuselage positioned but there was a lot of time left in the day. So, Jim got the John Deere, we hooked up the tow bar and the BT-13 traveled into the hanger. I went back to the restoration building to finish painting the rocket pod and remembered that I forgot to get a photo of the BT-13 with the wings next to it. When I went back to the hanger the left wing had been installed. The right wing was then installed and we now had another airplane on it's wheel for the first time in a while. The 10 photos show some of the sequence of events. John Harris has a bunch more.
We finished the mockup AN-MK64 500 LB bomb that had been under the B-26. It has new fins, an igniter and correct marking (photo). We then put it on a cart and took it to the hanger and placed it in the bomb carriage (photo).
Bruce's Navion is up on stands in preparation for its annual inspection (photo).
Riveting has begun on the Corsair's skin. Why is one of the tallest guys in the museum inside the fuselage bucking rivets? Tis a puzzlement.
As soon as the BT-13 was moved out the F-86 Sabre was moved into the empty space (photo). Had a problem. The carriage wheel structure started to bend at the weld (photo) so Ron was called upon to weld in additional structure. (photo).
In order to maintain proper spacing for visitors, the hanger is being marked to show the proper direction for visitors to view the exhibits (photo). We are taking great pains to insure our visitors are safe.
The LAU-61 rocket pod casing has the mount lugs installed and has been painted (photo). We plan to install the rocket assembly on Saturday.