Happy 4th of July ~ Be Safe!
July 3, 2020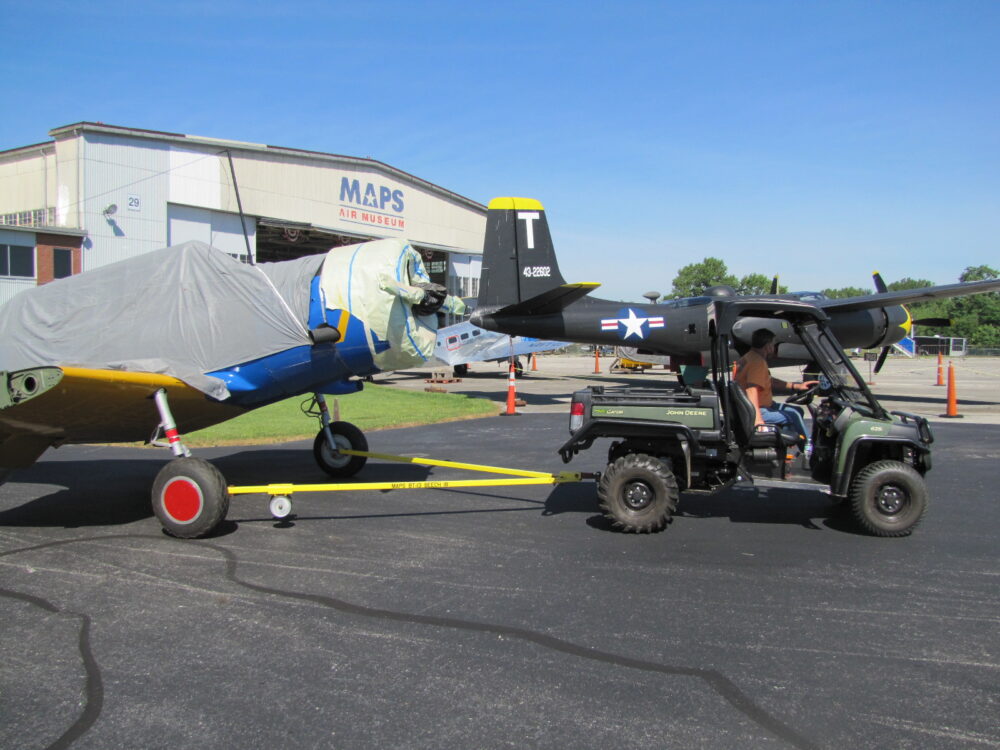 Renovation Activities ~ 7/17/20
July 17, 2020
This is a reminder regarding our fundraising event with music by LaFlavour on July 11. Doors will open at 5:00 pm. We will start serving dinner at 5:15 pm. The band will play from 6:00 – 9:00.
MAPS Air Museum is located within the southern boundary of Summit County.
The Governor has changed the status of Summit County regarding Covid-19 Requirements. Summit County has been upgraded to a level 3 which requires everyone to wear a face covering while in the public.
This will impact our event on Saturday Night. Everyone will be required to wear a mask if you are not at least 6 feet apart. This will require us to maintain separation or be masked when in the serving lines and while dancing. You will not be required to wear the masks at your table because they have appropriate separation.
We are asking everyone to bring a mask with them. If you forget, we can sell you one in the gift shop for $1.00.
We are making sure that we follow all of the guidelines from the State of Ohio and Summit County Health Department to insure the safety of all of our guests.
LaFlavour, Mr. Mike's Catering and our MAPS Members are really looking forward to this event. I am sure it will have a wonderful and safe time.
Let's make the best of it.
Kim Kovesci, Executive Director